Commentary: Taiwan has little interest in installing PV systems on its own land
Jackie Chang, DIGITIMES, Taipei
Friday 20 April 2012
The Taiwan government recently announced a plan to increase electricity prices in May 2012. Compared to a country like Germany with average electricity price of NT$8/kWh, Taiwan's average electricity price of NT$2.67/kWh seems low. Also, the Taiwan government's aim to have solar PV installations of 3.1GW by 2030 is also quite low. In another words, in 18 years, Taiwan plans to add 3.1GW of solar PV system installations, while Germany added 3GW of new solar PV system installations in December 2011 alone. The goal seems a bit lazy on the government part as Taiwan is one of the major countries that produce solar wafers and cells.
Taiwan has a population around 23 million people and land about 35,000 square kilometers. Within this small area, Taiwan has three running nuclear power plants in addition to traditional power generating facilities. In addition to the low electricity price and lack of effort from the government to promote solar PV system installations, residential conditions, high interest rates on loans, and lack of education on solar PV knowledge are likely to prevent people in Taiwan switching to solar power.
Many of the people in Taiwan live in apartment buildings, such as those in New Taipei, the most populous city of the nation. This means they do not have their own roofs. For a household that wants to use solar PV systems, it may need to obtain permission from the building committee or most of its neighbors in the same building to use the rooftop for solar PV system installations. The trouble of going through this permission seeking process is often a deterrent.
In many parts of Taiwan, such as New Taipei's neighboring port city, Keelung, weather conditions form another deterrent. Keelung has the lowest sunshine hours in Taiwan. This means it may not be profitable for households to install solar PV systems despite the high feed-in-tariff rate of NT$7.30-9.50/kWh.
Most importantly, Taiwan's financial institutions do not have special interest rates for solar PV system installations. The government currently provides special loans for banks to finance large-size solar PV system installations and the return of investment on solar PV systems is about 5.25%. But for individual systems, which are more suitable for people living in the cities, the interest rate of the loan is about 4.08%. The interest rate plus processing fee of 2.5% charged by the banks, this investment will incur losses.
According to Chihheng Liang, author of Digitimes Research's new report "PV 2012 - Expectations for the global solar market," customers that want to install solar PV systems need to pay all fees for the next 20 years in one payment. This means customers need to make sure the buildings they live in will last at least 20 years. The most urgent problem is that people in Taiwan do not have enough knowledge about solar PV systems.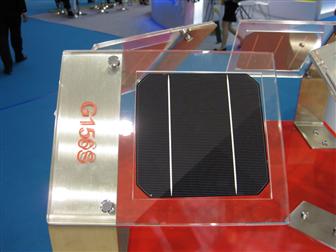 Lack of encouragement from government results in low solar PV installations in Taiwan
Photo: Digitimes file photo