Acer to show new innovations at IFA 2013
Press release, September 3; Joseph Tsai, DIGITIMES
At IFA 2013, Acer will unveil the new 10.1-inch Iconia A3 Android-based tablet, the new Liquid S2 smartphone, Acer's first smartphone with Ultra HD recording; and the refreshed Ezel hinged Aspire R7 notebook with new touch apps and the new Acer Active Pen for more precise touch control.
The Iconia A3 tablet comes with Dolby Digital Plus, creating a virtualized 5.1 channel surround experience over headphones, reduced background noise and volume boost.
The tablet also features a 10.1-inch WXGA display (1280 by 800) with IPS technology. Powered by a quad-core 1.2GHz cortex A7 processor, the Iconia A3 is capable of delivering 11 hours of video playback.
The Iconia A3 also debuts Acer's IntelliSpin technology that expands the tablet's screen image rotation feature.
The Liquid S2 is Acer's first smartphone with Ultra HD recording capability. It features a 6-inch Full HD screen with IPS technology and supports 4G LTE and the new Wi-Fi 802.11ac standard. It also equips dual speakers powered by Dolby Digital Plus technology.
The smartphone uses Gorilla Glass 3.0 to increase its damage resistance and adopts Zero Air Gap Display technology to improve the smartphone's tactile feel and display readability under the sun by removing the air between the touch panel and LCD module.
The Liquid S2 also has several camera enhancements including BSI Sensors, Exposure Control and LED Ring Flash.
With the Ezel hinge, Acer's Aspire R7-572 notebook has four modes of operation: a traditional notebook; a table top pad; a touch display; and the unique Ezel mode, which allows the screen to float over the keyboard at various angles. Running on Windows 8.1, the Aspire R7-572 is equipped with an Acer Active Pen and features a set of Acer Touch Tools apps.
Acer Touch Tools apps feature Acer MemoryBinder that enables users to arrange their photos, add paint brush effects, and add personal messages; Acer Screen Grasp that allows easy photo capture, personalization and sharing on social networks; Acer Scrapboard that collects images and ideas from the web for reference or sharing; and Acer AccuFinger that helps users acquire tiny items on the screen more accurately with their fingers.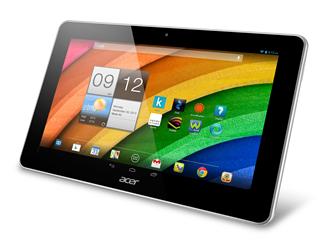 Acer Iconia A3 tablet
Photo: Company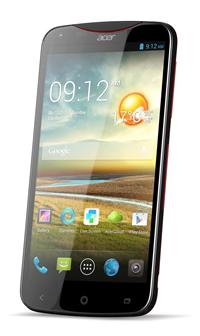 Acer Liquid S2 smartphone
Photo: Company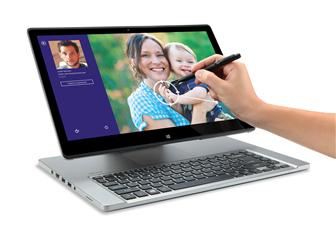 Acer Aspire R7-572 notebook
Photo: Company