Security ensured in Thailand HP data center
Press release
Wednesday 18 September 2013
Data centers are increasingly becoming vulnerable to security threats. Not only for the reason that it requires stability to secure clients' data, but also a controlled environment in a business building. The leading cloud computing operations service provider HP is upgrading its security surveillance system at their HP data center in Thailand.
HP Data Center Security offers consist of consulting and managed security services for providing security to data center infrastructure including servers, mainframes, storage, virtualized environments, and cloud computing environments.
Restricted physical security is another critical criterion for data centers. Physical access of non-selected personnel to the site is usually considered a signal of danger. Therefore, video camera surveillance and permanent security guards are almost always present if the data center is large or contains sensitive information. In order to reach the high standard, HP Thailand chose EverFocus EHN3260 to help them with the secure of the environment.
With the local distributor TCM Consulting Group's help, 88 EHN3260 cameras are installed around the data center and the hallways. All cameras are managed by Nuuo software that provides easy operation through the graphical user interface (GUI). More screens can be shown on a monitor at the same time for more efficient management.
EHN3260 is an outdoor, vandal-proof IP dome delivering image quality up to 2-megapixel. It is equipped with a P-iris Lens, which enables the camera to automatically and precisely control the iris opening in all lighting conditions for optimal depth of field and image quality, including sharpness and clarity. It supports both H.264 and M-JPEG compression formats. The weather-proof IP68 and vandal resistance IK10 rating makes EHN3260 water-, dust- and weather-resistant - perfect for highly restricted areas and a good defense for possible man-made damages. Its WDR capability provides clear images even under back-light circumstances where intensity of illumination can vary excessively.
After the installation of EverFocus EHN3260, more secured environment is guaranteed in HP data center. The EHN3260 along with Nuuo software make sure more efficient management and lower cost of manpower, let alone easier operation.
According to Joe Jen, EverFocus Global Brand Marketing Manager, "We are so honored to work with HP Thailand. With our experience in professional surveillance technology, we can definitely provide the service to meet their need in the data center. We are proud to be part of the project."
About TCM Consulting Group Co., Ltd
Founded in 2005, TCM is a System Integrator which provides the best IT solutions in the area of Cash/Member Card Solution, Data Management, Long Range and Enterprise Wireless, Wireless VDO Surveillance, CCTV and Professional Services. It is also Authorized Reseller for EverFocus and Nuuo CCTV systems.
About EverFocus Electronics Corporation
EverFocus Electronics Corporation is a leading integrated security solution manufacturer. Our lineup includes of CCTV cameras, DVRs, HDcctv, IP surveillance solutions, access control systems, as well as surveillance and access control peripherals. EverFocus has offices globally, including the U.S.A, Germany, China, Japan, India, Taiwan and UK.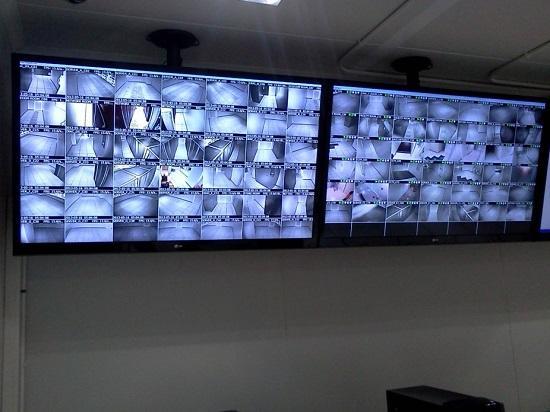 Security ensured in Thailand HP data center
DIGITIMES' editorial team was not involved in the creation or production of this content. Companies looking to contribute commercial news or press releases are welcome to contact us.