Email a friend about this story
2013 worldwide notebook market and industry forecast
Joanne Chien, DIGITIMES Research, Taipei [Tuesday 4 December 2012]
Realtime news
Taiwan market: Huawei launching Honor 3C smartphone

Mobile + telecom | 6min ago

Tesla seeing short production capacity, say Taiwan makers

IT + CE | 8min ago

China-based white-box tablet vendors face increasing competition from international brands

IT + CE | 35min ago

IC substrate suppliers to compete for 20nm and below process orders in 2015

Bits + chips | 36min ago

Taiwan thermal module makers expanding heat-pipe capacities

IT + CE | 58min ago

Taiwan IC design houses see booming orders from China smartphone vendors

Bits + chips | 1h 13min ago

Middle East and Africa solar PV demand to grow 50% in 2014, says Solarbuzz

Green energy | 2h 35min ago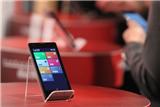 2014 China smartphone market and industry - Forecast and analysis
CHINA SMARTPHONE | Mar 25, 18:27
This Digitimes Research Special Report examines two aspects of the China smartphone market. The first part covers the China smartphone market, measuring local shipments in China from both China-based vendors and international vendors such as Samsung and Apple...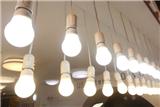 2014 global high brightness LED market, trends and shipment forecast
RESEARCH EXTRAS | Mar 13, 18:26
Digitimes Research estimates that the production value for high brightness LED chips will have an annual growth rate of 12.9% and reach US$12.74 billion in 2014. The applications that will drive growth momentum are LED lighting, tablet, mobile, and automotive...

TAIWAN ICT | Apr 24, 14:24
Seasonality and high inventories at clients undermined Taiwan notebook makers' first-quarter 2014 shipments, which dropped following three consecutive quarters of sequential growths. Their shipments will decline further in the second quarter, as demand remains...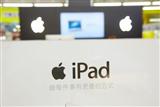 Global tablet market – 4Q 2013
GLOBAL TABLET | Apr 8, 12:22
Global tablet shipments grew 25% sequentially and 29.8% on year to reach 78.45 million units in the fourth quarter of 2013 benefiting mainly by economic recoveries of Europe and North America, which relatively boosted demand during the year-end holidays.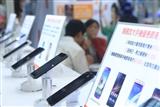 China smartphone AP shipments – 4Q 2013
CHINA SMARTPHONE AP | Apr 8, 12:20
Global smartphone AP suppliers will see their shipments to China grow only 13.5% on year and drop 3.1% on quarter in the first quarter of 2014. The largest supplier MediaTek is seeing its shipments weakening and its LTE products so far still have not yet been...