Email a friend about this story
Taiwan small- to mid-size LCD panels – 4Q 2012
Jason Yang, DIGITIMES Research; Nick Brown, DIGITIMES [Monday 18 February 2013]
Realtime news
Taiwan wearable device makers shift production focus to smartwatches

Mobile + telecom | 10h 26min ago

E Ink expands electronic shelf label lineup

Displays | 11h 6min ago

Gold Choice Electric Technology steps into SiC crystal-growing equipment

IT + CE | 11h 8min ago

Sigurd to deal out cash dividend of NT$2.10 for 2014

Bits + chips - Stockwatch | 11h 11min ago

Global projector market to decline 4.7% in 1Q15, says firm

IT + CE | 11h 23min ago

Rohm to produce motor controller for emerging market in October

Before Going to Press | Jun 3, 19:55

Computex 2015: Microsoft showcases new Windows 10 devices from partners and broadens ecosystem opportunity

Before Going to Press | Jun 3, 19:45

E Ink expands Spectra e-label lineup

Before Going to Press | Jun 3, 19:41

Acer BYOC partners increase to 30

Before Going to Press | Jun 3, 18:50

Congatec to build R&D center in Taiwan for better services in Asia

Before Going to Press | Jun 3, 18:50

China market: MediaTek 4G chip market share to top 50% in 2H15

Before Going to Press | Jun 3, 18:29

Computex 2015: Startup company Endless pushing PC for developing countries

Before Going to Press | Jun 3, 18:26

Sigurd to deal out cash dividend of NT$2.10 for 2014

Before Going to Press | Jun 3, 18:20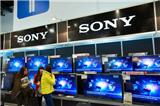 TAIWAN DISPLAY SYSTEM | May 22, 15:51
Taiwan's LCD TV makers saw strong seasonal impacts in the first quarter of 2015. Shipments to North America saw a particularly sharp decline as a result of reduced procurement from Mexico and major client Toshiba quitting the North America market.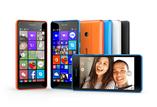 TAIWAN MOBILE DEVICE | May 15, 15:58
Most of Taiwan's handset makers felt strong seasonal effects in the first quarter. Foxconn suffered particularly as a result of drastic drops in orders from Sony Mobile and Microsoft Mobile.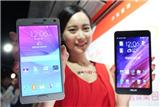 China smartphone market and industry – 1Q 2015
CHINA SMARTPHONE | May 13, 10:56
According to Digitimes Research's survey of the Mainland China smartphone supply chain, as well as other relative vendors, increased demand for Apple's new device models, Mainland China's high-end smartphone models experienced lackluster sales in the first quarter...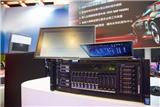 Taiwan server shipment forecast and industry analysis, 2015
RESEARCH EXTRAS | Apr 10, 15:57
The server market did not perform well in 2014 though rising demand from Internet data centers (IDCs) and China brands helped global shipments (measured by motherboards) grow 7.1% to 10.4 million. Using this as the base for growth, in 2015 the market is expected...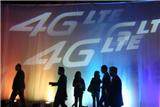 How China is shaping the LTE/TD-LTE market in 2015
CHINA SMARTPHONE | Apr 9, 15:42
Digitimes Research estimates that the global LTE market doubled in size to 445 million users in 2014 and we further forecast that annual growth in the number of LTE users will remain above 70% between 2015-2016, with the overall market reaching 1.466 billion...