Email a friend about this story
Global AIO PC shipment forecast and analysis, 2013
Joanne Chien, DIGITIMES Research, Taipei [Friday 2 August 2013]
Realtime news
Universal Display and LG Display announce long-term OLED patent license and supplemental material purchase agreements

Before Going to Press | Jan 27, 21:08

Nanya nets NT$11.77 per share for 2014

Before Going to Press | Jan 27, 20:57

Huawei aims to ship 100 million smartphones in 2015

Before Going to Press | Jan 27, 20:48

Spansion and Macronix reach settlement agreement

Before Going to Press | Jan 27, 20:47

Taiwan market: Xiaomi ships 100,000 smart bracelets in less than 2 months

Before Going to Press | Jan 27, 20:43

PTI profits soar in 2014

Before Going to Press | Jan 27, 20:42

Intel cooperates with Spreadtrum, Fuzhou Rockchip to tap China mobile chip solution market

Before Going to Press | Jan 27, 20:27

Acer BYOC to help Taiwan small app developers enter international markets

Before Going to Press | Jan 27, 20:20

IoT opportunities reliant on dependent developments, say Taiwan makers

Before Going to Press | Jan 27, 19:29

Sharp estimates LCD TV shipments to reach 6 million in fiscal 2014-2015

Before Going to Press | Jan 27, 19:28

Digitimes Research: Taiwan shipments of large-size TFT LCD panels reach 66.99 million in 1Q15

Before Going to Press | Jan 27, 19:14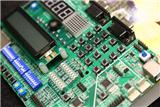 2015 China IC design market forecast
RESEARCH EXTRAS | Jan 23, 10:50
Global economic growth is forecast to reach 3.8% in 2015, up from 3.3% in 2014. From the perspective of the electronics industry though, PC shipments will continue to decline, smartphone shipment growth will drop, and tablet shipments may decline. Despite the...

2015 global AP market forecast and vendor analysis
RESEARCH EXTRAS | Jan 23, 10:46
Digitimes Research estimates that total 2014 AP shipments will reach 1.52 billion units worldwide, up 19.6% from 2013, and in 2015 the global market will see shipments of 1.65 billion units, growing 8.5% on year. The slowdown is mainly due to a shrinking tablet...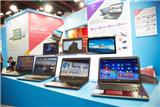 TAIWAN ICT | Jan 21, 15:53
The notebook market saw significant demand for entry-level devices whose pricing levels were comparable to those of tablets in the fourth quarter of 2014, which maintained Taiwan ODMs' overall shipments at a level comparable to that of the previous quarter. But...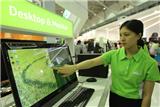 China touch panel industry – 3Q 2014
CHINA TOUCH | Nov 28, 18:54
The third quarter is a traditional boom season for touch panels and therefore China-based touch panel makers saw shipments increase for all major applications.

TAIWAN ICT | Nov 20, 10:53
Taiwan's top handset ODM Foxconn Electronics lost a significant amount of feature phone orders from Microsoft Mobile in the third quarter, while the biggest brand vendor HTC also saw a sharp decline in its shipments. But for others in Taiwan's handset sector,...