Email a friend about this story
Digitimes Research: Mobile DRAM bit demand to rise 35.5% in 4Q13
Nobunaga Chai, DIGITIMES Research, Taipei [Thursday 26 September 2013]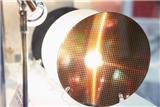 Analysis of China's revised domestic semiconductor industry goals
RESEARCH EXTRAS | Jul 16, 18:09
Facing a funding shortage for local IC manufacturers, the China State Council in June 2014 published guidelines to strengthen government support for China's semiconductor industry, while stating the short-, mid-, and long-term goals for the related industry supply...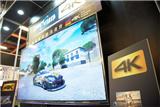 The transition to 4k TV - UHD TV market forecast, 2014-2017
RESEARCH EXTRAS | Jun 26, 13:59
Ultra HD TV vendors are facing challenges due to an overall slowdown in the TV industry and are concerned whether relative supply chains can provide compatible Ultra HD content and services. However, trends show that content makers as well as panel and chip makers...

TAIWAN ICT | Jul 30, 09:17
HTC's launch of its new smartphone models shot up both its own shipments and the overall shipments from Taiwan's handset sector in the second quarter. Although own-brand shipments were strong, ODM shipments were sluggish.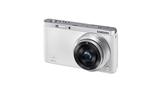 Taiwan digital cameras – 2Q 2014
TAIWAN ICT | Jul 30, 09:15
Taiwan makers saw a rare rise in their DSC shipments in the second quarter of 2014, thanks to strong orders from clients who were launching new models for the spring season. While their shipments stand little chance of returning to levels seen in the pre-smartphone...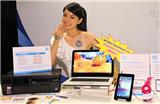 TAIWAN ICT | Jul 23, 12:53
Taiwan's notebook makers saw an unexpected sequential rise in shipments in the second quarter after the end of Microsoft's support for Windows XP generated a wave of replacement demand. Compared to the same period of last year, their shipments still dropped....