Email a friend about this story
Digitimes Research: Mobile DRAM bit demand to rise 35.5% in 4Q13
Nobunaga Chai, DIGITIMES Research, Taipei [Thursday 26 September 2013]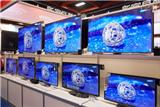 Trends and forecasts for the China FPD industry, 2014-2017
CHINA FPD | Oct 6, 12:29
With China being the world's IT production center and a country with some of the strongest consumer demand, along with benefits on custom tax, funding, loans, and subsidies provided by the government, China's FPD industry continues to show strong growth. Local...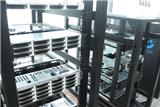 Taiwan servers and the global server market, 2014
RESEARCH EXTRAS | Oct 3, 12:19
Taiwan makers have successfully entered the supply chain of the Internet data center (IDC) industry and may contribute over 90% of the global server shipments in 2014. Combined revenues from related product lines such as motherboards, back-end assembly, storage...