Digitimes Research: Prospects remain bleak for BlackBerry - related content
Kristina Shih, DIGITIMES Research, Taipei [Tuesday 8 October 2013]
Realtime news
Workers with unpaid leave in Taiwan highest since 2012

IT + CE | 18min ago

Facebook assessing plans to set up data center in central Taiwan, says local government

IT + CE | 41min ago

China Mobile to combine subsidiary to expand fixed-line broadband

Before Going to Press | Dec 1, 21:27

Asustek Computer to reorganize system business group

Before Going to Press | Dec 1, 21:25

Increasing competition for gaming notebooks may lead to price wars in 2016

Before Going to Press | Dec 1, 21:24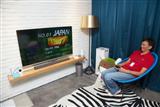 China Internet TV and OTT market developments
RESEARCH EXTRAS | Oct 21, 16:00
China's Tri-network Integration Policy has eased restrictions on the broadcasting and telecom industries in China and allowed them to offer each other's services. This has brought new competitive challenges to the local video market, especially its Internet video/TV...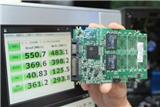 The Big Fund - China's next step to becoming a global semiconductor leader
RESEARCH EXTRAS | Sep 16, 17:49
China has been solidifying its semiconductor industry policy objectives through the release of the "National IC Industry Development Guidelines" in June 2014 and "Made in China 2025" in June 2015, with one key financial support program being the National IC Industry...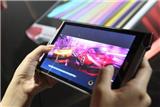 Global tablet market – 3Q 2015
GLOBAL TABLET | Nov 19, 18:44
Global tablet shipments reached only 50.64 million units in the third quarter, up 9% from the second quarter, but still down sharply by 18% on year.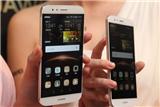 China smartphone market and industry – 3Q 2015
CHINA SMARTPHONE | Nov 13, 15:36
In September, Digitimes Research surveyed China's smartphone supply chain. After analyzing the industry as well as relative market data, it found that in the third quarter, there were 59.8 million new 3G/4G users in China, which is higher than the average growth...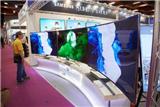 TAIWAN DISPLAY SYSTEM | Nov 11, 14:55
Taiwan-based makers saw significant shipment growths in the third quarter of 2015, as clients in Europe and North America prepared for the year-end shopping season.