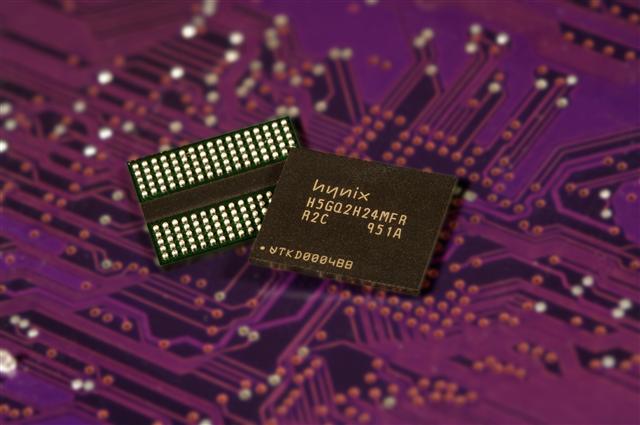 Hynix Semiconductor has announced a 2Gb GDDR5 chip using its 40nm class process technology, with mass production slated for the second half of 2010.
Hynix's newly-developed GDDR5 operates at 7Gbps bandwidth and processes up to 28GB/s with a 32-bit I/O. The chip is also designed to minimize power consumption with 1.35V operation voltage.
Hynix said its 40nm 2Gb GDDR5 is an 'eco-friendly' device that reduces energy consumption by 20% over its preceding memory solutions using 50nm-class technology.