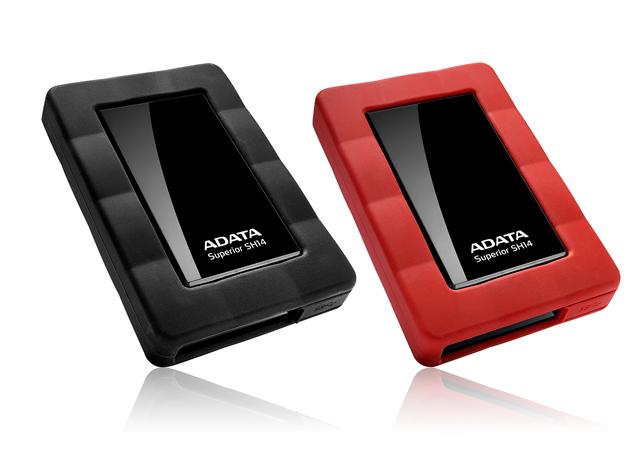 Adata Technology has introduced a new portable hard drive series, the SH14, which comes with shock-resistant designs and military-grade shockproof and water-resistant construction.
The SH14 is equipped with a 2.5-inch 5,400 RPM hard drive. Utilizing the USB 3.0 transfer interface, it achieves transfer rates up to 90MB/s. Compared to a standard USB 2.0 device, back up of data files is nearly three times faster, with enhanced performance significantly reducing transmission time by 70%.
Initial capacities available will be 500GB, 750GB and 1TB. The SH14 will be distributed through select agents and distributors.