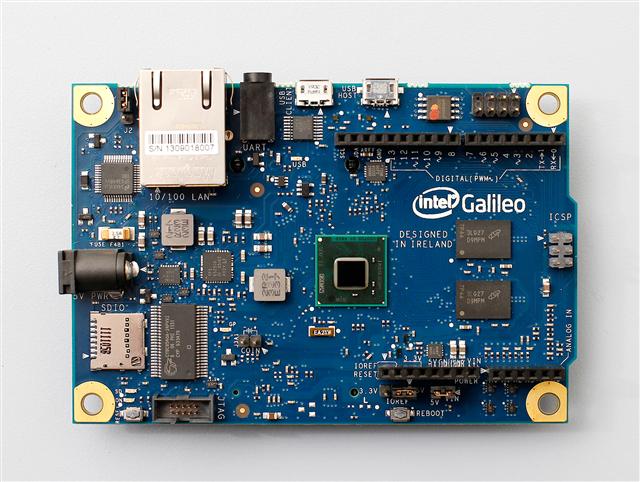 Intel has announced a collaboration agreement with Arduino, an open-source hardware platform in the maker and education community. Intel also unveiled the Galileo board, the first product in a new family of Arduino-compatible development boards featuring Intel architecture.
The development board runs an open source Linux operating system with the Arduino software libraries, enabling scalability and re-use of existing software, called sketches. Intel Galileo can be programmed through Mac OS, Microsoft Windows and Linux host operating software. The board is also designed to be hardware and software compatible with the Arduino shield ecosystem.
Intel Galileo features the Intel Quark SoC X1000, the first product from the Intel Quark technology family of low-power, small-core products.