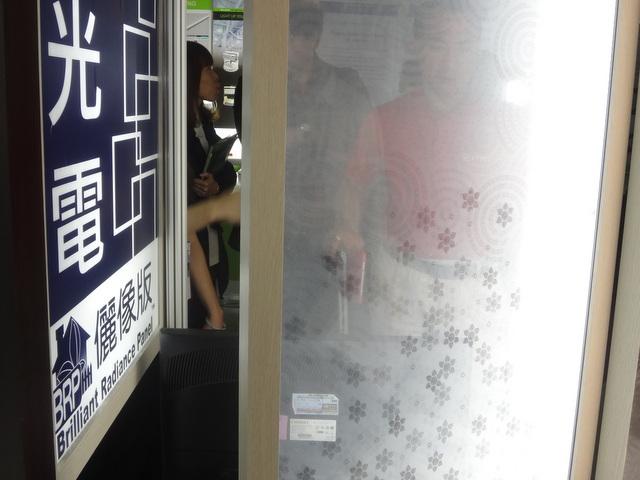 Chi Lin Technology's LED panel light is on display at Taiwan International Lighting Show 2014, which took place in Taipei in March.
Light is directed by the light guide panel towards one side of the panel, illuminating that side to make it almost opague; but vieweres from the opposite side can see through the panel.
Such panels can be used as room dividers.