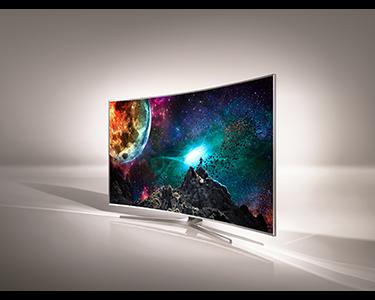 Samsung Electronics has unveiled a lineup of SUHD TVs at CES 2016
The SUHD TV has a curved design provides and its Smart TV functions are powered by Tizen.
SUHD TV's nano-crystal semiconductor transmits different colors of light depending on their size to produce the highest color purity and light efficiency available today, according to the vendor. This technology produces a wide range of more accurate colors, providing viewers with 64 times more color expression than conventional TVs.
The SUHD re-mastering engine automatically analyzes the brightness of images to minimize additional power consumption, producing images with much darker blacks and an elevated brightness up to 2.5 times brighter than conventional TVs, and twice the color adjustment points for the most accurate color display.