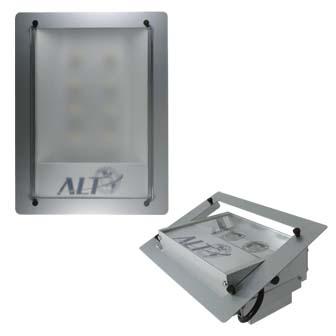 Aeon Lighting Technology (ALT) is showcasing its Osiris recessed light series LED lights in Lighting+Building 2010 in German.
ALT said its Osiris recessed light series emit no harmful UV or IR, working as replacement for traditional fluorescent lights.
The R02t25a series are the perfect replacement of two halogen bulb AR111, as the R02t25a series are more energy-efficient while designed with the same flexibility of beam angle adjustment, it said.
The Osiris recessed light series meet the international standards including CE, FCC, LVD, ETL, RoHS and Laser Testing, ALT said.