OCZ ZS-series power supply
Photo: Company [Aug 8, 2011]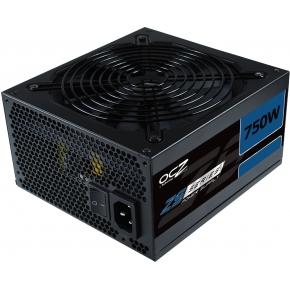 OCZ Technology has announced a new power supply series, the ZS, for home desktops and gaming systems.
The ZS Series is capable of powering dual-GPU platforms equipped for Nvidia SLI and ATI CrossFireX modes. The PSU is kept cool under heavy usage with a large temperature and load-controlled 135mm double ball-bearing fan, and this PSU also meets 80-Plus Bronze energy saving requirements by converting up to 85% of AC to DC power at typical loads.
Furthermore, the ZS series complies with ErP (Energy Related product) Directive to ensure less than 1W of power is used in passive standby and off modes.
The OCZ ZS series will be available in 550W, 650W and 750W models.
2H 2012 global TFT panel market forecast

Digitimes Research predicts there will be a total of 389 million large-sized TFT LCD panels shipped in 2H12, with 195 million in the third quarter and 194 million in the fourth quarter - with the total representing a 7.6% increase over the first half of this year.

Trends and shipment forecast for 2H 2012 smartphone market

Smartphone shipments in 2010 and 2011 both enjoyed growth of more than 60%. Growth will decelerate in 2012 due to the high base, as well as a slowdown in consumer spending in Western Europe.

Trends in Asia LED chip manufacturing industry

Asia is playing an ever more important role in upstream LED chip manufacturing. The region accounted for 80% of MOCVD demand in 2011 and will account for 90% in 2012, largely because Taiwan, Japan, South Korea and China are the major global centers for LED chip production.