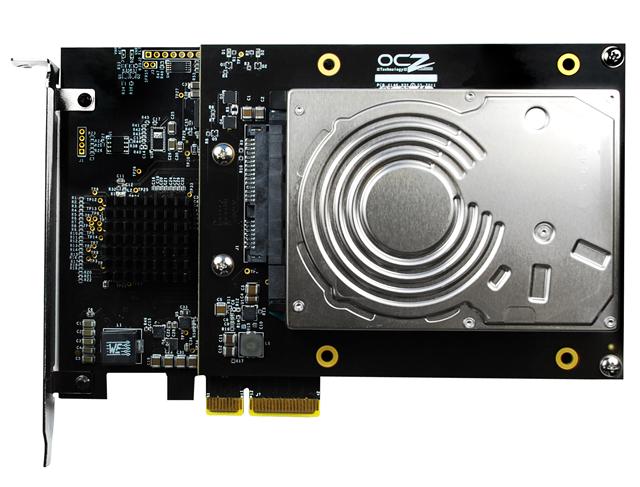 OCZ Technology has announced the release of the RevoDrive Hybrid PCI Express (PCIe) storage solution.
The RevoDrive Hybrid integrates the benefits of both SSD and HDD technology into a single solution to offer both enhanced responsiveness and ample storage capacity. The drive comes bundled with Dataplex caching software which dynamically manages the use of the 100GB SSD with the 1TB HDD. This combination creates an environment where the most frequently used "hot" data stays on the SSD, while the "cold" data remains on the larger capacity HDD.
In addition, the drive not only eliminates the SATA bottleneck unleashing bandwidth up to 910MB/s, but also features up to 120,000 IOPS (4K random write) for high transactional workloads.
The RevoDrive Hybrid 1TB will be available worldwide for an MSRP of US$499.99, the vendor said.