376 news items tagged cloud computing
Xiaomi is planning to launch a product for the smart home market between the end of 2014 and January 2015 and expects the product to surprise the market, according to the head of...

Asustek Computer hosted Asus Cloud Solution Day on November 19 to demonstrate its latest Internet of Things (IoT) and cloud computing solutions and strategies.

Inventec is talking with Microsoft about cooperation to integrate Microsoft-developed cloud computing software with Inventec hardware to launch related services in 2015, with target...

Cloud computer and Big Data services will play an important role of future development of China-based Alibaba Group, according to industry sources.

Commenting on recent cloud computing developments, Tzi-Cker Chiueh, secretary general of the Cloud Computing Association in Taiwan (CCAT), has pointed out that business opportunities...

Acer and MediaTek's cooperation in cloud computing is expected to achieve preliminary results in the first half of 2015 related to wearable devices, according to Acer BYOC business...

Ingrasys Technology, a subsidiary of Foxconn Electronics (Hon Hai Precision Industry), has acquired a 40% stake in Taiwan-based cloud computing-based storage and computing solution...

Acer reportedly is cooperating with Panasonic to develop a battery management system for its Build Your Own Cloud (BYOC) platform for Internet of Things (IoT) business opportunities,...

The Central Government Procurement Center established by the China government through cooperation with China-based e-commerce operators Tmall and Suning, has set up the Central Government...

Foxconn Electronics has adopted a cloud computing-based security monitoring system equipped with in-house-developed hardware and software at its headquarters in northern Taiwan to...

Acer has unveiled a hearing device that leverages cloud computing resources to optimize settings at a convention in Shenzhen, China, which started on August 25. The device is able...

Intel and Chunghwa Telecom (CHT) have signed an MOU for cooperation in the fields of Internet of Things (IoT), cloud computing and software-defined network (SDN).

China-based router maker HiWiFi has announced an in-house developed operating system, HiWi-Fi OS, designed specifically for smart routers. The OS features three major applications:...

Commenting on how to lead Acer out of its bottleneck, CEO Jason Chen at an interview with Sina.com said that the company is likely to continue running its PC business for...

Aurora, a Taiwan-based distributor of office automation equipment, has established a business group specifically for marketing US-based Stratasys' 3D printers in the China market...

Acer chairman Stan Shih at a cloud computing and Internet of thing (IoT) conference during Computex announced cooperation with MediaTek to bundle MediaTek's LinkIt IoT platform into...

Taiwan-based server ODMs are pushing aggressively into storage and switch businesses to enhance their profitability as solutions that integrate server, storage and switch, will become...

At Computex this year, Leadtek takes the opportunity to showcase the fruits of its graphics and wireless communications R&D. Themed "Cloud Integration," LEADTEK will...

As China and the US dispute over the stealing of confidential information through the Internet, China has launched counter attacks to reject server products from IBM, Oracle and Cisco...

Acer on May 29 opened its BYOC (build your own cloud) experience center in northern Taiwan and company chairman Stan Shih indicated that BYOC has begun to profit from B2B sales. Acer...

Toshiba and Seagate are set to showcase their latest storage products at the Computex 2014. Toshiba has unveiled its new enterprise hard drive recently. The hard drive is designed...

Asustek Computer has announced plans for the cloud computing industry at the Asus Cloud Day event on May 28 and the company is set to establish a unified platform to integrate resources...

Sony is reportedly considering to expand its data centers to strengthen its cloud computing services, as well as explore and develop applications for big data business opportunities,...

Vecow Co., Ltd., a front-runner in the application fields of embedded system, image processing, and intelligent automation, today announce the cutting-edge ABP-2000A series Fanless...

Acer's cloud computer experiencing center will open in Taoyuan, Taiwan at the end of May. The company hopes to use the facility to provide more details on its Build Your Own Cloud...
Related photos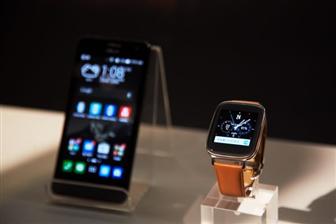 Asustek ZenWatch smartwatch
Photo: Company, Thursday 25 December 2014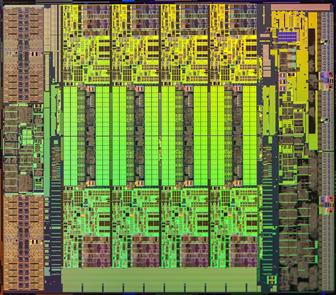 Intel Xeon E5-2600/1600 v3 processor
Photo: Company, Thursday 11 September 2014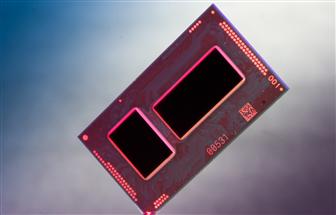 Intel Broadwell package
Photo: Company, Thursday 14 August 2014
Related news around the web