902 news items tagged display
ChipMOS Technologies has obtained backend orders for touch display driver ICs (TDDI) from Novatek Microelectronics, with shipments set to kick off in the fourth quarter of 2017, according...

Taiwan-based fabless IC firms expects to receive an influx of short lead-time orders from their China-based clients prior to the country's National Day holidays in October followed...

TFT-LCD panel maker HannStar Display has reported net profits of NT$1.04 billion (US$34.43 million) for the second quarter of 2017, down 43.14% from the previous quarter. EPS for...

Parade Technologies, a supplier of mixed-signal ICs for display and high-speed interface standards, has reported net profits for the second quarter of 2017 climbed to a record high...

Planned investments by LG Display (LGD) to expand its OLED panel production capacity will have a profound impact on the supply of OLED panels in the global TV market.

Clientron Corp., a world leading provider of POS systems, announced it will be displaying its full range of POS product innovations to comply with multi-payment solutions and various...

LCD driver IC specialist Novatek Microelectronic expects to post revenues of between NT$12 billion (US$396.9 million) and NT$12.4 billion for the third quarter of 2017 representing...

Specialty IC foundry Vanguard International Semiconductor (VIS) has forecast consolidated revenues for the third quarter of 2017 will be between NT$6.1 billion (US$201.7 million)...

ChipMOS Technologies (Shanghai), a joint venture between Taiwan-based ChipMOS and Tsinghua Unigroup, has obtained backend orders for NOR flash memory from Wuhan Xinxin Semiconductor...

Samsung Electronics has posted a record KRW14.07 trillion (US$12.6 billion) in operating profits for the second quarter of 2017, while revenues increased 20.1% sequentially to KRW61...

LG Display (LGD) has announced plans to invest KRW 7.8 trillion (US$6.95 billion) to build two OLED lines in South Korea. Under the plans, it will make an up-front investment of KRW...

Shipments of bezel-free or alternative aspect ratio smartphones will exceed 120 million units in 2017, and will more than triple in 2018, according to Counterpoint Research.

Samsung Display will start supplying Xiaomi Technology with 6-inch QHD OLED (rigid type) panels in December 2017 for the production of Xiaomi's next-generation flagship smartphones,...

Backend houses Chipbond Technology and ChipMOS Technologies have both cut into the supply chains of US and Korea smartphone brands with their gold bumping services, and are set to...

Applied Materials held a groundbreaking ceremony for a new production center to be built at the Southern Taiwan Science Park (STSP) on July 17. The new production center will be the...

Semiconductor Manufacturing International (SMIC) has landed more orders for NOR flash chips from GigaDevice Semiconductor and increased output, according to industry sources. On the...

Flat panel makers AU Optronics (AUO) and HannStar Display both are positive about the business prospects for the second half of 2017, driven by traditional peak-season effects as...

A ramp-up of orders from China's smartphone sector will buoy revenues at Taiwan-based IC design houses, particularly those specializing in LCD driver ICs, wireless charging solutions...

As AMOLED displays quickly displace LCDs in smartphones, panel makers are rapidly adding new production capacity accelerating demand for fine metal masks (FMM), a critical production...

IC design houses Novatek Microelectronic saw its second-quarter revenues come within the company's guidance given in early May.

Demand for TDDI (touch with display driver integration) chips is set to boom starting the third quarter of 2017 which will buoy sales at related backend companies including Chipbond...

Samsung Electronics announced its new semiconductor fabrication line in Pyeongtaek (South Korea) has begun mass production and shipping its first product to customers. The new facility...

LG Display (LGD), BOE Technology and Tianma Micro-electronics are expected to enter mass production of flexible AMOLED panels starting the second half of 2017, challenging Samsung...

Fierce competition among fingerprint sensor suppliers has already brought down prices to less than US$2, with many players even quoting their products to as low as less than US$1.5,...

China-based Meizu will launch its flagship smartphone, the Meizu Pro 7, in July, with the device to be powered by MediaTek's Helio X30 SoC chip, according to a report from Taiwan's...
Related photos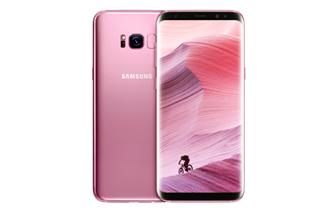 Rose Pink Edition of Samsung Galaxy S8+
Photo: Company, Tuesday 4 July 2017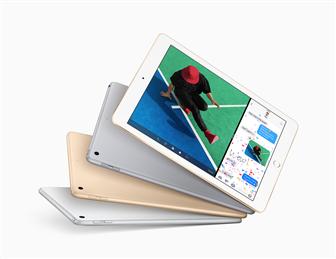 Apple inexpensive 9.7-inch iPad
Photo: Company, Wednesday 22 March 2017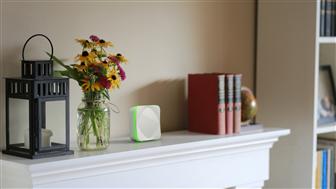 Acer Air Monitor
Photo: Company, Friday 3 March 2017
Related news around the web