156 news items tagged flat panel
With its production capacity for large-sized LCD panels likely to surpass that of Korea's in 2019, China's policy for the development of the next-generation display products now aims...

With BOE Technology, China Star Optoelectronics Technology (CSTO), LG Display and Foxconn Electronics expected to build seven new 10.5G factories by 2020, 10G and larger flat panel...

With BOE, China Star, LG Display and Foxconn expected to build seven new 10.5G fabs by 2020, 10G and larger fab flat panel display (FPD) capacity is expected to grow at a compound...

Global competition in the large-sized flat panel sector is entering a new phase as China's BOE Technology has announced plans to advance the official operation of its first, as well...

Global demand for flat panel displays by area is forecast to grow 7.2% to 210 million square meters in 2018 compared to 2017, according to IHS Markit. That will be the biggest annual...

With to a lack of growth momentum in the traditional mainstream TV and monitor markets, most flat panel makers have paid more attention on the development niche applications for large-sized...

The production value of Taiwan's flat panel industry totaled NT$621.7 billion (US$20.62 billion) in the first eight months of 2017, increasing 24.9% from a year earlier, which marked...

Despite the fact that Japan Display (JDI) has been operating in the red for a long time, the Japan government is unlikely to let JDI go simply because Japan's automotive electronics...

Germany-based technology giant Merck plans to showcase an array of innovative liquid crystal technologies, including its SA-VA technology for large-area displays, during the Touch...

China-based flat panel maker BOE Technology has reported net profits of CNY4.3 billion (US$653.4 million) for the first half of 2017, reversing from a net loss of CNY516 million recorded...

China-based flat panel makers are drawing plans to turn the country into the world's largest cluster of 10.5/11G panel fabs in the next few years, with total capacity far beyond their...

Supply of a-Si TFT-LCD panels will fall short of demand in the second half of 2017 due to rising demand for 18:9 all-screen displays for smartphones, according to Lin Sheng-chang,...

Major flat panel players worldwide are ramping up production of 18:9 all-screen panels for smartphone applications as prices of these panels are currently set at a 10-15% premium...

LCD panel maker Innolux has announced its April 2017 consolidated revenues came to NT$28.4 billion (US$938.69 million), decreasing 9.5% sequentially but rising 35.6% on year.

The groundbreaking ceremony held for a 10.5G IGZO TFT-LCD panel plant to be built by Japan-based Sakai Display Products (SDP) in Guangzhou, China heralds a drastic change of the landscape...

AU Optronics (AUO) has announced that its consolidated revenues for January 2017 reached NT$28.37 billion (US$912.72 million). With fewer working days due to the Lunar New Year holidays,...

China's relentless efforts of headhunting from Taiwan's semiconductor industry have continued, with the latest target being Shih-wei Sun, ex-CEO of United Microelectronics Corporation...

The amount of government subsidies received by major players in China's flat panel, semiconductor and LED industries reached 20-50% of their recurring net income in the latest three...

While conventional thin film TFT LCD displays are rapidly trending towards commoditization and currently suffering from declining prices and margins, China is quickly adding capacity...

Led by declining TFT LCD revenues, global flat panel display (FPD) industry revenues are forecast to fall 2% from US$131.4 billion in 2014 to US$129 billion in 2015. Dwindling TFT...

Revenues for flat panel display (FPD) manufacturing equipment are expected to grow for the third consecutive year to reach US$9.1 billion in 2015, according to IHS. This level of...

Once focused on unit growth, the entire global flat-panel display (FPD) industry is now shifting to focus on area-demand growth. According to IHS, display panel shipments for all...

Interactive whiteboards (IWB) and interactive flat panel displays (IFPD) in the education and corporate segments achieved close to 440,000 unit sales globally in the third quarter...

The flat panel display industry is expected to see 5% annual growth from 2014-2017, according to sources at Sharp.

Global sales of interactive whiteboards and interactive flat panel displays in the education and corporate segments reached 1.3 million units in 2013, up 1% on year and making it...
Related photos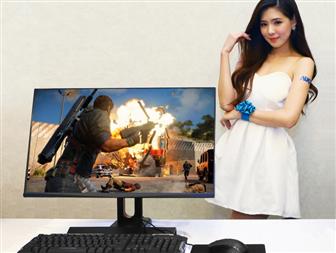 AUO 144Hz 4K gaming monitor panel
Photo: Company, Friday 3 June 2016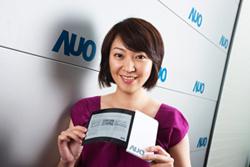 AUO 6-inch flexible e-paper
Photo: Company, Wednesday 21 October 2009
Related news around the web