268 news items tagged Germany
Eyeing the explosive demand for automotive-use chips fueled by rapid development of electric vehicles, driverless cars and drones, Globalfoundries has created a brand-new automotive...

Globalfoundries (GF) will have its 12-inch wafer fabs in Dresden, Germany focus on using FD-SOI (fully-depleted silicon-on-insulator) process technology to fabricate automotive-use...

In a move to fulfill ever-growing orders for servers from global customers, Quanta Group is planning to expand server production capacities at its manufacturing bases in Europe and...

ARM has signed a letter of investment intent with Taiwan's Ministry of Economic Affairs (MOEA), pledging to join the country's Asia Silicon Valley Development Plan through its global...

Tyan Computer, a server brand subsidiary of the Mitac Group, is showcasing its new GPU-powered server products including Thunder HX FT77D-B7109 at Nvidia's GPU Technology Conference...

In an effort to explore the essence of Industry 4.0 and promote technical exchanges and cooperation with German tech firms, a Taiwan smart machinery delegation is currently visiting...

While the rapid development of autonomous vehicles is reshaping the traditional auto industry, complicated road and traffic conditions in China are casting a major challenge to the...

The District Court of Dusseldorf in Germany has judged that WOFI Leuchten Wortmann & Filz GmbH, a residential lighting subsidiary of Taiwan-based LED packaging service provider...

The Dusseldorf District Court in Germany has maintained its preliminary injunction to prohibit Taiwan-based LED packaging service provider Everlight Electronics from selling three...

Electric scooter (e-scooter) vendor Gogoro will provide 800 additional Gogoro Plus e-scooters for rental operated by Germany-based partner Coup in Berlin, according to a Chinese-language...

The Dusseldorf Court of Appeal in Germany has confirmed the infringement of Japan-based Nichia's YAG (a material used to make white LED chips) Patent EP 0 936 682 (DE 697 02 929)...

Globalfoundries has announced plans to invest in its existing fabs in the US and Germany, expand its footprint in China with a fab in Chengdu, and add capacity for mainstream technologies...

Everlight Electronics has maintained that it could still appeal against a German court ruling that favors Nichia in a LED patent lawsuit between the two companies.

A Germany court of appeal has upheld a ruling in favor of Japan-based Nichia's LED patent infringement case against Taiwan-based Everlight Electronics.

Germany-based Osram Licht AG in late July 2016 announced the sale of Ledvance, its lamp business unit, to a China-based consortium of LED packaging service provider MLS, Yiwu State-owned...

The District Court of Düsseldorf, Germany, has judged that WOFI Leuchten Wortmann & Filz GmbH, a Germany-based residential lighting subsidiary maker of Taiwan-based LED packaging...

Intel is planning to unveil its next-generation top-end Skylake-X and Kaby Lake-X series CPUs in the third quarter of 2017, succeeding the existing Broadwell-E series with a price...

Taiwan-based connector maker Cvilux Group had participated in Electronica hosted from November 8-11 in Munich, Germany and via the participation, the company hopes to maintain its...

Japan-based Nichia on September 29 filed a request with the Dusseldorf District Court, in Germany, for a preliminary ban on sales of white LED products coded 334-15/X1C5-1QSA by Mouser...

Quanta Computer's server subsidiary Quanta Cloud Technology (QCT) has opened a branch office for Europe in Dusseldorf, Germany and the company expects revenues from Europe to start...

Germany-based chemical material supplier BASF is planning to expand its capacity and will establish a world-class acetylene production plant in Ludwighafen, Germany to replace its...

Solar wafer maker Sino-American Silicon Products (SAS) has had its wholly-owned PV module subsidiary Aleo Solar GmbH begin production of mono-Si solar cells at a factory in Germany,...

Advanced Semiconductor Engineering (ASE) has received clearance from anti-trust authorities in South Korea and Germany for its intended buyout of Siliconware Precision Industries...

HTC is likely to be prohibited from continuing to sell its HTC One M9 and other models in Germany for violating a patent involving voice coding technology owned by Acacia, according...

According to LEDinside, the global average price of 40W replacement LED light bulbs rose 2.8% to US$11.10 in October, while 60W replacement bulbs rose 3.5% to US$15. LEDinside analyst...
Related photos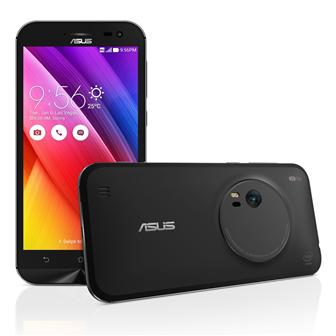 Asustek ZenFone Zoom smartphone
Photo: Company, Friday 11 September 2015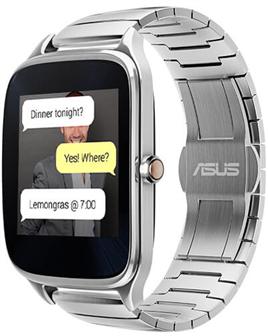 Asustek ZenWatch 2 smartwatch
Photo: Company, Tuesday 8 September 2015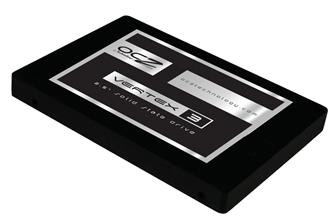 OCZ Vertex 3 SATA3 SSD
Photo: Company, Wednesday 2 March 2011
Related news around the web