1532 news items tagged PC
Sales in the global DRAM market surged 13.4% sequentially to US$14.13 billion in the first quarter of 2017, when PC DRAM contract prices rose 30%, according to DRAMeXchange. The revenues...

Because of weak demand in the PC DIY market, Intel is considering bundling its Optane memory with motherboards using 200 series chipsets such as Z270, in the PC DIY channel to stimulate...

Asustek Computer has recently decided to release fewer traditional consumer desktop products and will focus on China and Taiwan's enterprise sector as well as all-in-one PC...

Compal Electronics president Ray Chen expects PC demand to return to growth in 2017 because of a replacement trend from the enterprise sector created by Microsoft ending support for...

In contrast to shrinking overall PC sales, global demand for gaming PCs is heating up and the boom will continue over the next five years, according to Consumer Product Marketing...

President of Acer Pan Asia Andrew Hou has noted that Acer's operation directions for 2017 will focus on youth, technology and fashion and mainly target the gaming and enterprise...

Acer's mixed reality (MR) head-mounted display (HMD) that it developed jointly with Microsoft has recently begun shipments and the company has already shipped around 1,000 units...

Commenting on the gaming PC market in North America, Kevin Jones, vice president for US-based retail chain Micro Center said that overall sales increased 25-30% on year in 2016, and...

The Europe, Middle East, and Africa (EMEA) traditional PC market (desktops, notebooks, and workstations) continued to stabilize in the first quarter of 2017, with the market posting...

The supply of DRAM memory is likely to stay tight for a substantial period of time, according to Frank Huang, chairman for Taiwan-based pure-play foundry Powerchip Technology.

Quanta Computer is expected to remain as the largest all-in-one (AIO) PC maker worldwide in 2017 thanks to orders from Hewlett-Packard (HP) and Apple. Currently, HP outsources all...

Research firm IDC has posted its latest figures on worldwide PC shipments for the first quarter at 60.33 million, up slightly by 0.6% on year. But according to Gartner, the volume...

AMD has been aggressively looking to expand its presence in the PC market. It has released its new Ryzen series processors and its Vega series GPUs are expected to be launched soon...

Acer Taiwan president Dave Lin expects the PC market worldwide to continue suffering declines in 2017, but Acer will achieve growth in Taiwan thanks to its gaming and ultra-thin notebooks...

PC vendors, in order to reflect continual hikes in component costs, including display panels, DRAM, SSDs, Li batteries, plan to raise retail prices when new models equipped with revised...

ODM Wistron has finished its transformation of business operations and expects revenues and profitability for 2017 to grow significantly on year, according to company chairman Simon...

Shanghai Zhaoxin Semiconductor plans to introduce a 16nm 8-core 3GHz PC processor series in 2018, according to company vice president Cheng Fu.

Taiwan-based IC design houses have said that chip orders from notebook and other PC makers have been flat in March, and a major rebound of chip orders from the PC industry may not...

Most Taiwan-based ODMs saw their all-in-one (AIO) PC shipments drop on year in 2016 except Compal Electronics and Micro-Star International (MSI). TPV-Inventa Technology - originally...

The Middle East and Africa (MEA) PC market experienced a mild decline of 1.8% on year in the fourth quarter of 2016 to total 3.2 million units, according to IDC. The decline stemmed...

Industrial PC maker Adlink has announced consolidated revenues of NT$9.57 billion (US$309.56 million) for 2016, up 5.5% on year with gross margins reaching 43.5%, up from 41.3% in...

Inventec has announced consolidated revenues of NT$31.94 billion (US$1.03 billion) for February, up 5.51% on month and 11% on year. The company shipped 1.5 million PC devices in the...

Ruggedized PC player Getac Technology expects its revenues to decrease sequentially in the second quarter, but the volume will have a good chance to grow strongly in the second half...

Samsung Electronics in mid-February started to recall certain PC DRAM module series, which PC OEMs found as the cause of blue screens while testing products, according to a report...

Acer will focus PC marketing in 2017 on two market-niche product lines, slim notebooks and gaming notebooks, and will launch new models beginning the first quarter, according to the...
Related photos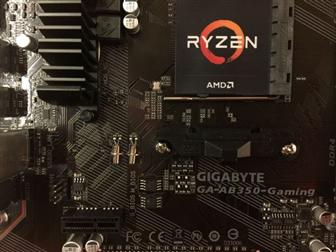 AMD Ryzen processor
Photo: Company, Friday 3 March 2017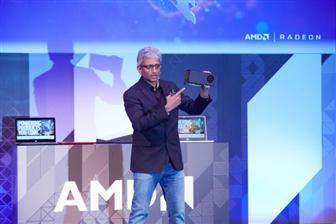 AMD to release first Polaris graphics card soon
Photo: Michael Lee, Digitimes, Friday 3 June 2016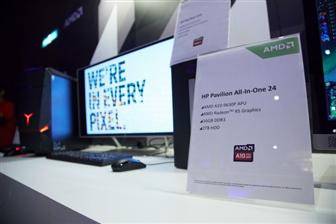 A PC using AMD's new A series APU
Photo: Michael Lee, Digitimes, Thursday 2 June 2016
Related news around the web