461 news items tagged processor
Observing the Intel mobile platform's development in the non-Android tablet market, Digitimes Research expects Windows tablets to replace Android tablets and become Intel's new focus...

Following the delay of Skylake processors, Intel's next-generation Kaby Lake processors, which were originally scheduled for early 2016, reportedly will be pushed back until September...

Pixelworks, Inc. (NASDAQ:PXLW), an innovative provider of video display processing technology, today announced that the new ASUS Hero ZenPad is the world's first tablet to incorporate...

Intel's 14nm Skylake processors and 100-series chipsets for desktops are expected to be unveiled in early August at Gamescom in Germany. Intel will announce the Core i7-6700K and...

Commenting on the USB 3.1 business, president of Taiwan-based connector chip design house ASMedia Chewei Lin pointed out that although Intel has delayed the launch of its next-generation...

GIGABYTE has launched new P-series laptops with full array of features and class-leading performance. Thanks to the 5th generation Intel Core i7 processors in 14nm Broadwell architecture,...

Intel has announced products and solutions that will deliver new user experiences and support the computing ecosystem's expansion into new areas. During the opening keynote address...

Clientron Corp., a world-leading supplier of thin client and embedded systems, is proud to debut its new flexible B800 Thin Client, which is based on the next generation Intel Braswell...

congatec AG, a leading technology company for embedded computer modules, single board computers and EDM services, introduces the latest addition to its Qseven family. The conga-QA4...

As Intel celebrates 30 years of local and global technology innovation this year with China, Intel CEO Brian Krzanich has announced additional investments and collaborations that...

Rohm has announced the production release of a dedicated system power management integrated circuit (PMIC), the BD2613GW, to support the next generation, 14nm Intel Atom processor...

Qualcomm's next-generation application processor (AP), the Snapdragon 820, is expected to outsource to Samsung Electronics using a 14nm node, which the Korea-based foundry house has...

Taiwan Semiconductor Manufacturing Company (TSMC) will remain the major processor supplier for Apple in the second half of 2015 as the foundry will supply 20nm chips for an upcoming...

Taiwan's National Nano Device Laboratories (NDL) has developed a self-powered solution designed for the Internet of Things (IoT).

China's smartphone application processor (AP) shipments enjoyed strong growth in the second half of 2014 as the country's 4G ecosystem gradually matured. However, the 4G growth came...

Intel CEO Brian Krzanich has announced a series of mobile platforms including the company's new low-cost system-on-chip (SoC) for phones, phablets and tablets, a global LTE solution,...

Intel achieved its goal of shipping 40 million tablet APs in 2014 and for 2015, Intel has raised the goal by 10% to 44 million units, to account for one third of the non-Apple tablet...

Samsung Electronics and Globalfoundries have secured a combined 70% of orders for Apple's A9 processors with their 14nm FinFET technology, according to industry sources.

Rumors have circulated in the industry that Samsung Electronics will dump Qualcomm's Snapdragon 810 processor for use in its next-generation Galaxy S-series flagship smartphone, in...

TSMC's sales for second-quarter 2015 will likely be affected by a slowdown in processor orders for Apple's iPhone 6 devices and Qualcomm's Snapdragon 810 overheating issues, according...

In addition to improving its 14nm Core M processors' specifications, Intel has recently expanded its US$349-399 2-in-1 devices' reference design to cover 12.5-inch display products,...

Samsung Electronics' 28nm process technology has reportedly obtained orders for the Apple Watch set for launch in March 2015. The orders call for 3,000-4,000 12-inch wafers monthly,...

Cadence Design Systems and Globalfoundries have jointly announced the delivery of quad-core silicon built around the ARM Cortex-A17 processor implemented using Globlfoundries' 28nm...

Intel has reportedly decided to continue subsidizing its mobile device processor platform after a series of evaluations recently and will even expand the product coverage from 10-inch...

Intel's Skylake-based processors, originally expected to launch in early third-quarter 2015 to support the release of Windows 10-based notebooks, may not become available until the...
Related photos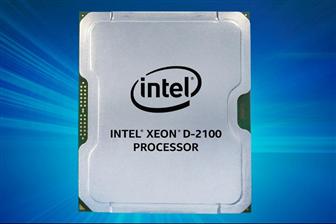 Intel Xeon D-2100 processor
Photo: Company, Thursday 22 February 2018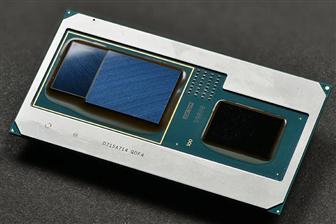 Intel eighth-generation Core processor with integrated Radeon RX Vega M GPU
Photo: Company, Friday 12 January 2018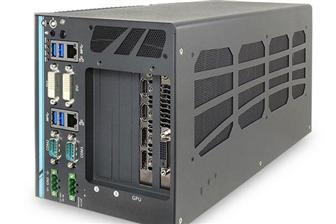 Neousys Nuvo-6108GC IPC
Photo: Company, Wednesday 30 August 2017
Related news around the web