CMO debuts 57-inch full HD TV panel at FPD International 2007
Photo: Company
Wednesday 24 October 2007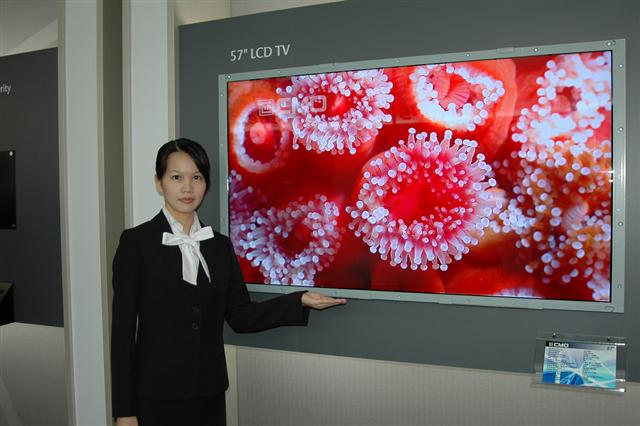 The 57-inch full HD LCD TV panel of Chi Mei Optoelectronics (CMO) will be produced at the company's 5.5-generation (5.5G) plant.
This 57-inch panel will offer a brightness of 500nits, contrast ratio of 1,800:1, dynamic contrast of 7,200:1, response time of 6.5ms and use low color shift technology to enhance color quality at large viewing angles.
The company is scheduled to begin mass production of the 57-inch TV panel in the first quarter of 2008.