Kodak Zi6 Pocket Video Camera (black and pink available)
Photo: company
Wednesday 23 July 2008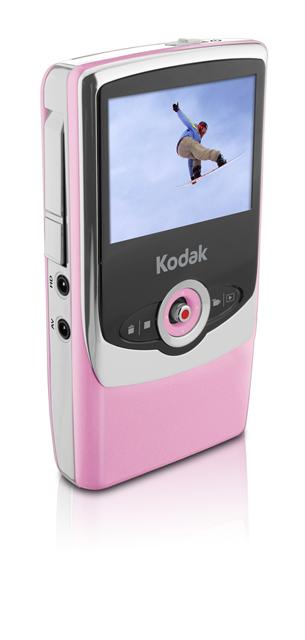 The Kodak Zi6 Pocket Video Camera is the first dedicated pocket digital video camera from Kodak.
This fun and simple-to-use video camera offers HD video capture (720p at 60FPS with 16:9 aspect ratio), viewed via a 2.4-inch TFT LCD screen.
The Zi6 Pocket Video Camera is ideal for easily and instantly sharing personal video content. The dedicated Arcsoft video software, included with the camera, allows consumers to quickly edit, personalize and share videos, and instantly upload them to video-sharing sites such as YouTube.