Epson MovieMate 72 projector
Photo: Company
Monday 17 November 2008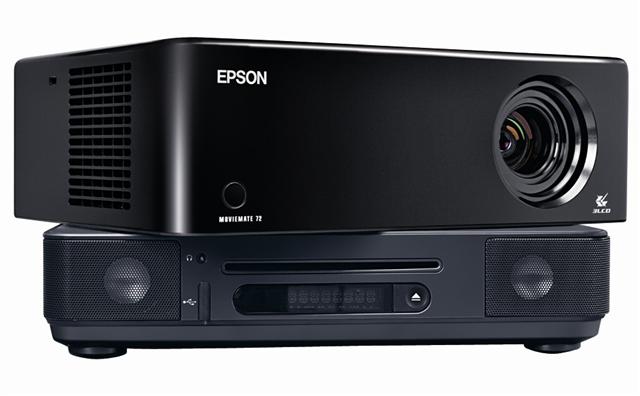 Epson MovieMate 72 is an all-in-one product with built-in progressive scan DVD/CD player and four 5W Dolby 5.1 DTS stereo speakers.
The MovieMate 72 displays standard DVDs at high-definition 720p resolution, and projects images up to eight times larger than on a 40-inch, widescreen TV. The product requires no additional cables or equipment to hook up, and has a swivel base for versatile DVD loading.
Epson MovieMate 72 also works with the iPod Wii PS3 or Microsoft Xbox 360 video game system for more entertainment options via HDMI. Epson MovieMate 72 displays an 80-inch, widescreen image from just 6 1/2 feet away, or a 120-inch image from just 10 feet away.