A Dell notebook that features Quanta's Optical Touch Screen
Photo: Joseph Tsai
Tuesday 16 December 2008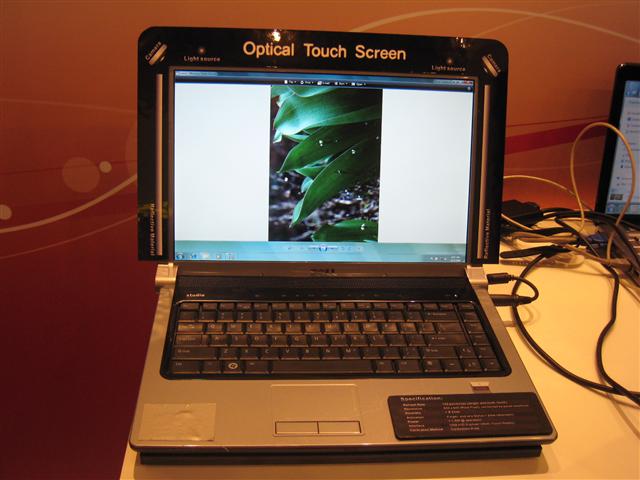 Quanta Computer showcased a touch screen technology that will work with Microsoft's Windows 7 during WinHEC Taipei 2008.
Quanta's touch screen technology does not use capacitive nor resistive touch panels, and instead places cameras on the top corners of the display to track the user's finger positions.
The solution supports multi-touch functions including picture rotation, zoom-in and zoom-out.