Samsung 8Gb OneNAND for smartphones
Photo: Company
Wednesday 12 May 2010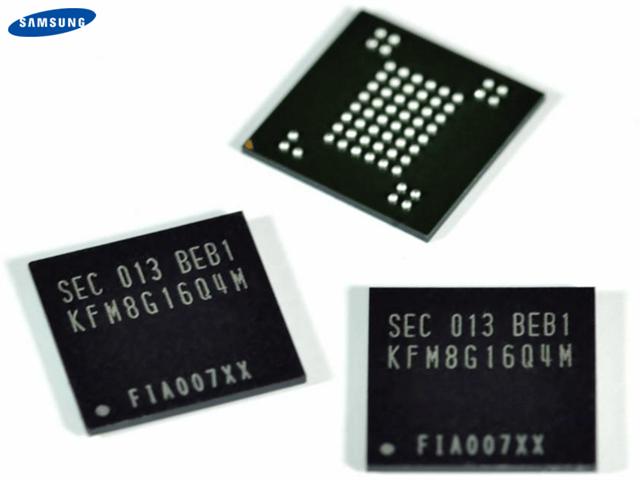 Samsung Electronics has announced availability of an 8Gb OneNAND chip that takes advantage of advanced 30nm class process technology. Based on a single-level-cell (SLC) NAND flash design, the new high-density OneNAND addresses the need for more code data storage in smartphones.
Samsung said the high-density OneNAND memory is now sampling with volume production scheduled by the end of May 2010.
The 8Gb OneNAND reads data at 70 megabytes per second (MB/s), more than four times the speed of conventional NAND (17MB/s). In addition, by applying 30nm-class process technology, Samsung is able to raise productivity by 40% over its previous 40nm-class design.