Spansion 2Gb GL-S
Photo: Company
Wednesday 17 November 2010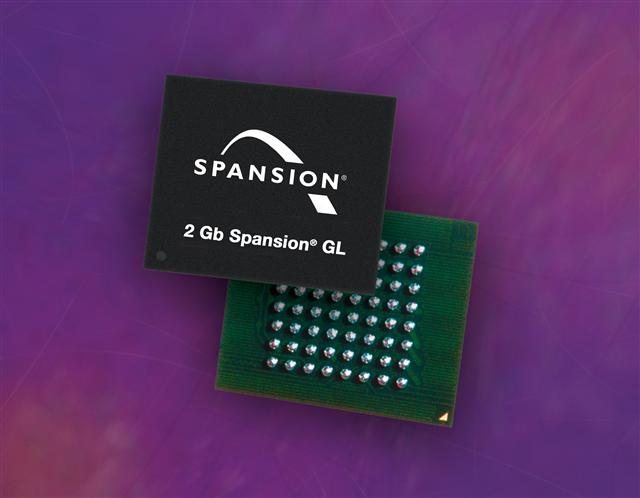 Spansion has announced what it claims is the industry's first single die 2Gb NOR flash memory product for delivering interactive 2D and 3D graphics, animation and video in games, learning devices and automotive infotainment and instrumentation clusters.
Spansion said the new 2Gb NOR chip is based on its proprietary MirrorBit charge-trapping technology, and is ideally suited for handheld consumer games, game cartridges, handheld learning devices, industrial entertainment machines and automotive applications.
Codenamed the GL-S, the 2Gb device is in production now with several customers, according to Spansion. The company also indicated it has a roadmap to 4Gb for future system cost advantages and expanded storage.