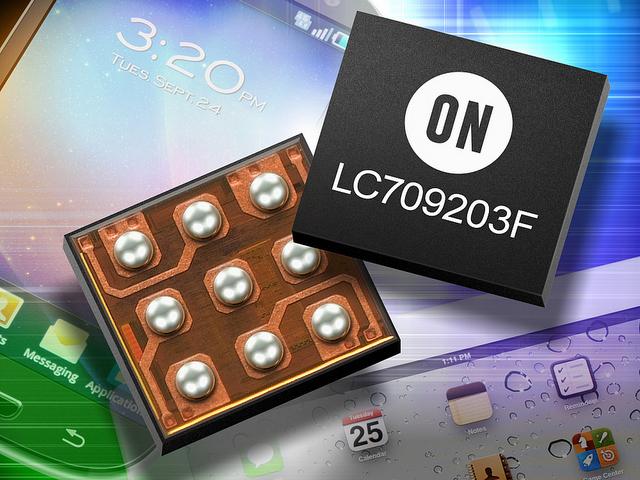 On Semiconductor has introduced a new family of complementary metal-oxide semiconductor (CMOS) battery fuel gauge ICs that provide measurements of the remaining power level of one-cell lithium-ion (Li+) batteries commonly used in portable electronics such as smartphones, tablets, and digital cameras.
The new LC709201F, LC709202F, and LC709203F reduce component count and system cost, as they do not require a current sensing resistor to effect a solution, teh vendor said.
The battery monitor devices reduce measurement errors to below +/-5% (for LC709201F and LC709202F) or below +/- 2.8% (LC709203F) by employing a correction technology to ascertain temperature and voltage, the company said.
Key features of the LC709201F include an I2C interface and communications pin, plus further pins for battery temperature reading control, analog voltage input for battery temperature, reset, test and power supply. The LC709202F and LC709203F add an alert function - which is configurable on the LC709203F - to indicate low relative state of charge (RSOC) and battery voltage and external alarm/interrupt for low battery warning, according to the firm.