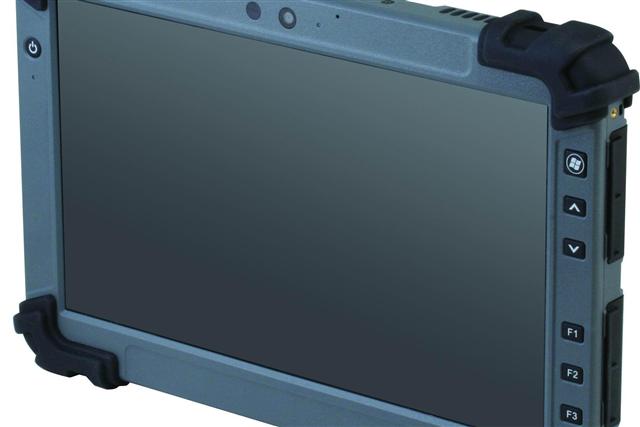 Aaeon's RTC-1200SK is a multifunctional, military-grade tablet computer that provides protection and resiliency for industrial heavyweight machinery and equipment.
The 11-inch RTC-1200SK is designed for extended longevity and enhanced reliability, and is built to withstand rugged environments, operating at temperatures from -20 degrees C to 60 degrees C, and boasting a voltage range of DC 19V/3.42A (65W), according to the vendor.
Wireless communication is provided via a BCR, along with full I/O. CANBUS support is also available. An NFC is embedded within the RTC-1200SK, supporting contactless tap-and-go connections.
The RTC-1200 is designed with an output of 1000 nits and a RGB feature. It is sunlight readable, according to Aaeon.