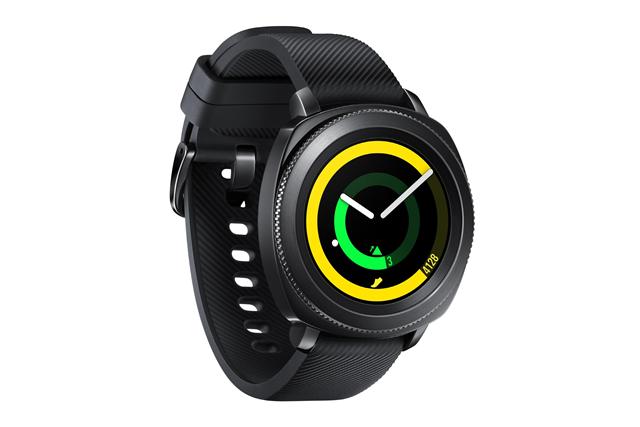 Samsung is exhibiting its Gear Sport smartwatch at IFA 2017 in Berlin September 1-6. The smartwatch takes on board the functionality that users want from a fitness gadget today. It includes built-in GPS, run-pacing features and nutrition tracking.
The Gear Sport can control the Samsung IoT-enabled devices, act as a remote control for a PowerPoint presentation or Samsung Gear VR, and pay for goods via Samsung Pay (NFC only).
The Gear Sport is one of three wearable devices that Samsung has unveiled at IFA 2017. The other two are the Gear Fit2 Pro advanced GPS fitness band and the Gear IconX (2018) cord-free earbuds.
Daily activity can be supplemented with updated Under Armour and Spotify partnerships. Both the Gear Sport and Gear Fit2 Pro provide access to Under Armour's fitness apps including Under Armour Record, MyFitnessPal, MapMyRun and Endomondo for activity, nutrition, sleep and fitness tracking functions.