Apple AirPort Express with 802.11n
Photo: Company
Tuesday 18 March 2008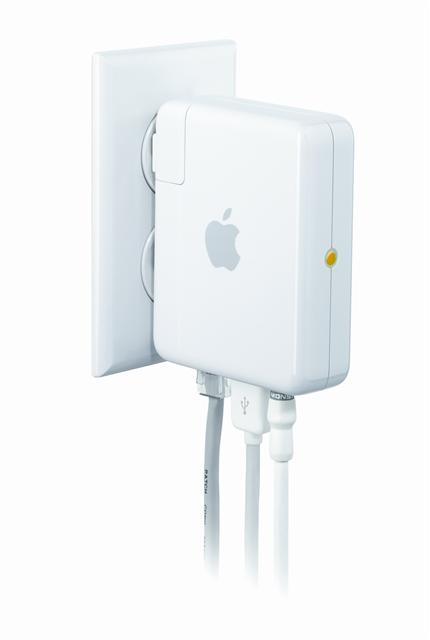 Apple recently updated its AirPort Express mobile base station with 802.11n to deliver up to five times the performance and twice the range of the previous model.
Priced at US$99, AirPort Express is the world's smallest 802.11n-based mobile base station, claims Apple.
It can be plugged directly into the wall for wireless Internet connectivity and USB printing at home or easily brought on the road for wireless freedom wherever there is an Internet connection, according to the company.