Acer Aspire M7720 desktop PC with Intel Core i7 CPU
Photo: Company
Wednesday 26 November 2008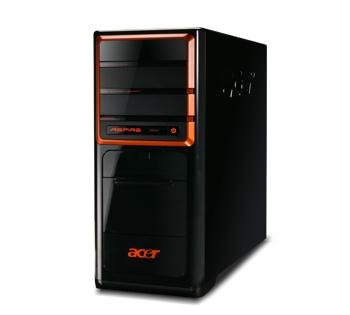 Acer will launch its first Intel Core i7-based desktop PC, the Aspire M7720, during IT Month 2008 (Nov 29-Dec 7) in Taiwan.
The Aspire M7720 features Intel's quad-core Core i7 920 CPU, 3GB DDR3 1066 memory, a 750GB hard drive, and AMD ATI Radeon HD 4850 graphics card.
The Aspire M7720 will be priced at NT$39,900 (US$1193.36).