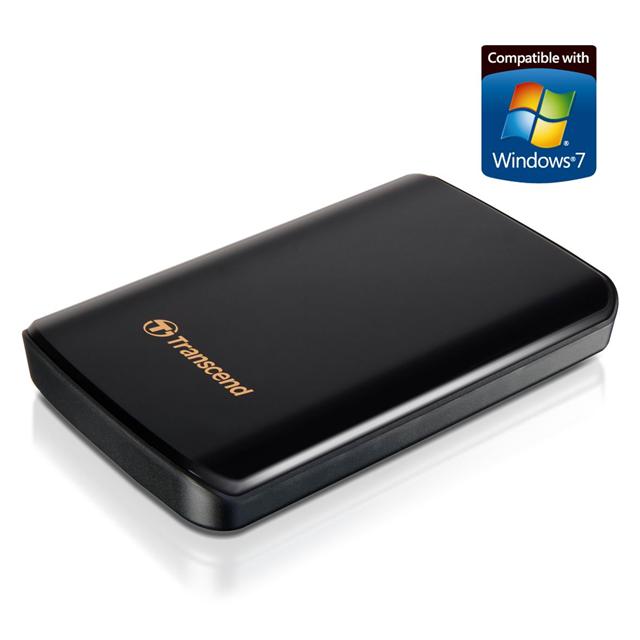 Transcend Information has launched its StoreJet 25D3 2.5-inch shockproof portable hard drive, one of the first USB 3.0 compatible peripherals introduced to the market.
Transcend said the SuperSpeed USB 3.0 model offers much better performance than USB 2.0 external hard drives, with real-world transfer speeds of up to 90MB/s.
Utilizing the USB 3.0 standard, Transcend's StoreJet 25D3 portable hard drive delivers data transfer rates of up to 90MB/s, making it easier and less time-consuming to share and store gigabytes of rich digital content.
The StoreJet 25D3 USB 3.0 portable hard drive is backwards compatible with USB 2.0. With a multicolor USB 3.0/2.0 status LED indicator, users can easily identify the drive`s current connection type.
Transcend said all of its StoreJet-series drives are certified for Windows 7.
The new Transcend StoreJet 25D3 is now available in 500GB capacity.