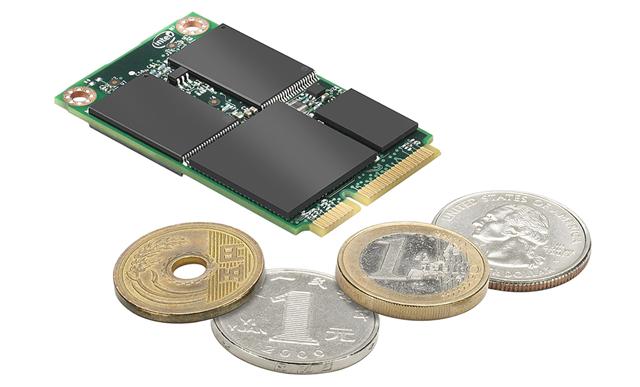 Intel has announced a new line of ultra-small solid-state drives (SSD), the SSD 310, which delivers the same performance as its regular X25 series-class SSD but in one-eighth the size.
Measuring 51mm x 30mm and 5mm thick, and weighing just 10 grams, the new compact SSD series enables accelerated performance in dual-drive systems when paired with larger-capacity hard drives.
The Intel SSD 310 also supports SATA signals over a PCI Express (PCIe) mini-connector for on-board, compact storage in single-drive netbooks, tablets or handheld devices.
With its rugged design, the SSD 310 series has been chosen by DRS Technologies for a new ARMOR communications tablet PC to be unveiled at Storage Visions in Las Vegas, Intel said.
The Intel SSD 310 series is available in capacities of 40GB and 80GB, respectively, priced at US$99 and US$179 in 1,000-unit quantities. The new drives are currently shipping to customers.