CES 2011: MSI Staging tablet PC
Photo: Company
Friday 7 January 2011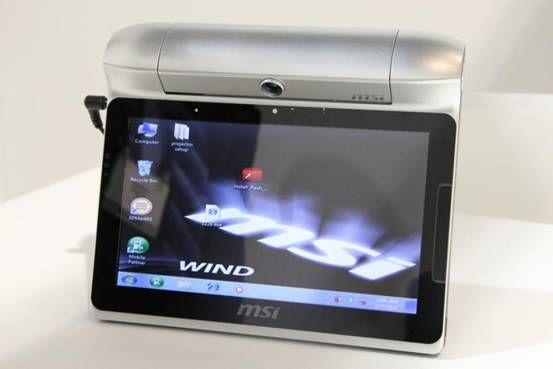 Micro-Star International (MSI) is showcasing a concept product - the Staging, a tablet PC that features built-in micro-projector, at Consumer Electronics Show (CES) 2011. The tablet PC is equipped with a 10-inch panel, an Intel Mobile processor and Windows 7. MSI will also consider ARM/Android combination for the device in the future base on the market demand.
In addition to projecting PC images, the device is also capable of projecting a virtual keyboard for users to type.
Since the device is currently a concept product, the company has yet to set a launch schedule and price.