Microsoft Surface tablet PC
Photo: Company
Tuesday 19 June 2012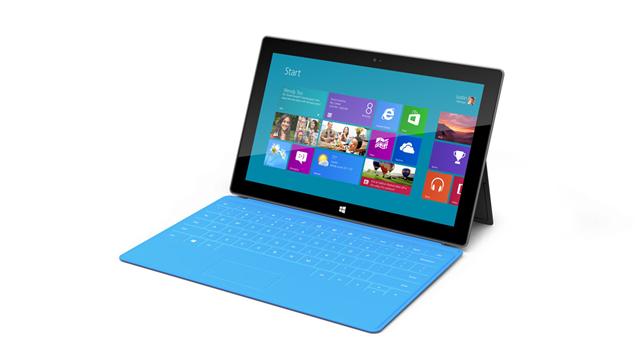 Microsoft has unveiled the Surface table PC for Windows.
Conceived, designed and engineered entirely by Microsoft employees, Surface sports a full-sized USB port and a 16:9 aspect ratio. It has edges angled at 22 degrees, a natural position for the PC at rest or in active use, said the vendor.
The chassis of Surface is created using an approach called VaporMg, a combination of material selection and process to mold metal and deposit particles that creates a finish akin to a luxury watch, Microsoft said. Starting with magnesium, parts can be molded as thin as 0.65mm, thinner than the typical credit card, to create a product that is thin, light and rigid.