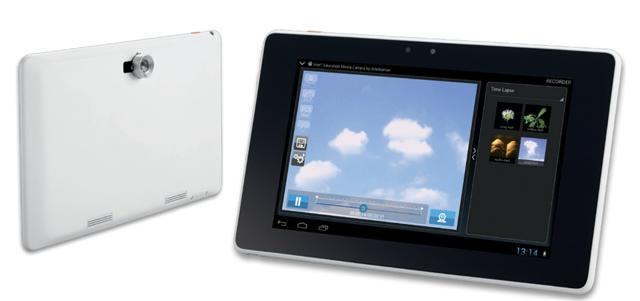 Intel has introduced an education-focused tablet reference design, featuring an Intel Atom processor and the Android operating system codenamed Ice Cream Sandwich.
The Intel Education tablet features front- and rear-facing cameras, a stylus, integrated speakers and microphones that bring interactive, multimedia content into learning.
The tablet is fully equipped with Intel Education Software, a suite of applications including an e-reader, science exploration and data analysis application and painting tools. It also has management software that provides teachers and administrators with tools to protect students and manage technology, the vendor said.
Intel offers an Intel Education tablet with a 7-inch screen, single-core Intel Atom processor Z2420, an Android 4.1 operating system, nearly eight hours of battery life and weighs 0.78lbs. The screen has been designed with shock-absorbers, so it is cushioned in case of a fall.