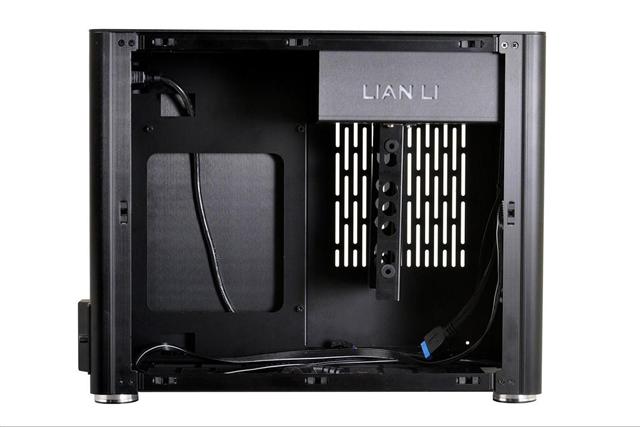 Lian Li Industrial's new small form factor PC-Q38 Mini-ITX chassis focuses on performance per liter and offers liquid-cooling potential for those that find the PC-Q37 too big for their needs. The PC-Q38 has a windowed side panel, with Lian Li's rivet locking system. The PC-Q38 comes with double USB 3.0 and HD Audio jacks on the front panel connector.
The PC-Q38 features aluminium materials. The panels are kept at 2mm thick for rigidity and light weight, while the internal aluminium structure can handle any load that can be placed inside it, according to the vendor.
The PC-Q38 is flexible. First, the rubber-padded aluminium fit can convert the PC-Q38 from a tower to a desktop. An optional bracket can be used to allow a choice between SFX and ATX PSU's in the PC-Q38.
The The PC-Q38 can house a 240mm radiator (260 x 50mm clearance) , graphics cards and CPU tower coolers up to 145mm wide, while graphics cards can be up to 315mm long.