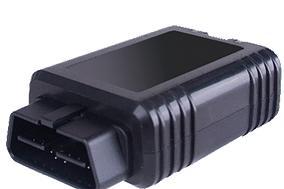 Antzer Tech, a Taiwan-based n IoV and telematics solution provider has announced RIFA series, which is an all-in-one vehicle tracker that supports a variety of communication options for the connected car and fleet management market.
RIFA is a full-featured GPS tracker with built-in gyro and G-sensor, and supports OBDII and J1939 protocols, according to the vendor. In addition to 4G/3G communication, it provides options to use low-power wide-area network (LPWAN) such as NB-IOT or LoRa. The CAN-to-ADR (Automotive Dead Reckoning) function provides accurate positioning in situations of weak GPS signal, such as driving in tunnels, indoor parking facilities, or when GPS signal obstruction hinders positioning, without additional cabling for wheel speed input. A separated CAN-bus interface is Mobileye compatible.
​
RIFA provides features for vehicle tracking and fleet management, including 200 user-defined geo-fences, harsh driving behavior alert, optional battery backup. And it allows remote firmware upgrade (FOTA) and remote configuration through SMS for easy deploy and maintenance.
​
The RIFA series is available with two form factor options: the RIFA-B comes with a standard OBD-II connector for easy plug and play, while the RIFA-M is equipped with a micro-fit connector for additional I/O extensions such as Digital input, output, RS-232, 1-wire sensor interface, two-way voice communication.