The BenQ T80 slider phone
Photo: Eric Mah, Digitimes
Monday 11 June 2007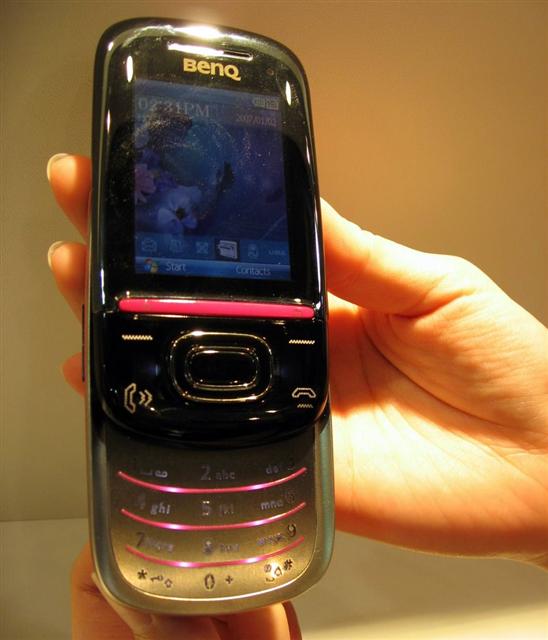 BenQ recently displayed its T80 slider phone at Computex Taipei 2007.
The T80 slider phone features near field communication (NFC) capabilities and is planned to be released in the second half of 2007.
The phone is expected to have a retail price of around US$350, according to a company representative at Computex.