Multitest automatic contactor cleaning feature
Photo: Company
Monday 5 October 2009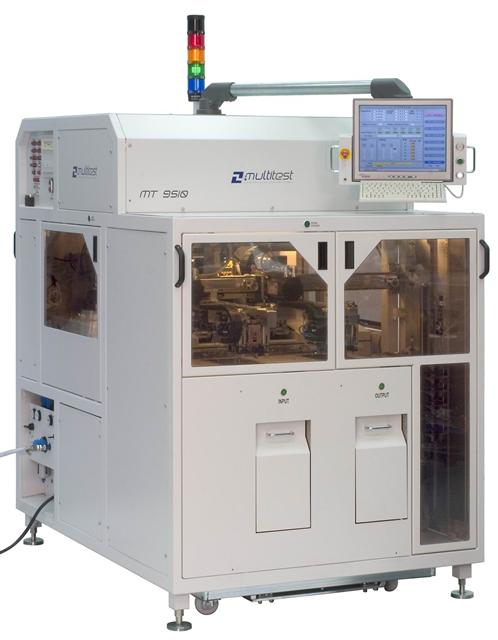 Multitest Elektronische Systeme, a manufacturer of test equipment for semiconductor, has introduced the new automatic contactor cleaning (ACC) feature for the MT9510 that cleans the contactor fast and without manual interruption of the handling process.
The ACC is a fully automated and software controlled concept, which does not require any opening, undocking, or down-time of the handler during the operation. Multitest said this solution allows to define the cleaning cycles very conservatively, that is to schedule the cleaning even before the actual yield loss occurs without noticeable drawback on throughput.
The cleaning cycles can be individually set via the handler HMI. The ACC does not require any modifications of the handler base unit and is easy to install into any existing MT9510 and MT9510XP equipment, the company said.