Seiko Epson controller platform for e-paper products
Photo: Company
Friday 29 October 2010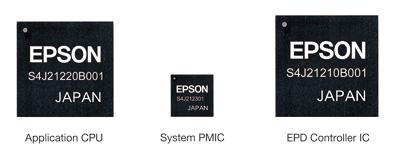 Seiko Epson has announced a new display controller platform for electronic reading devices and other electronic paper products.The company said the platform provides laser-sharp image quality and rapid refreshes.
The display controller platform employs a newly developed e-paper display driving scheme which capitalizes on high-speed image processing technology originally developed for Epson's photo-quality printers to enable e-paper displays with resolutions of 300 dpi and higher to be refreshed at high speed.
The company will begin shipping the platform to e-paper-based product manufacturers in April 2011.