CES 2011: LG Display's FPR 3D panel
Photo: company
Wednesday 12 January 2011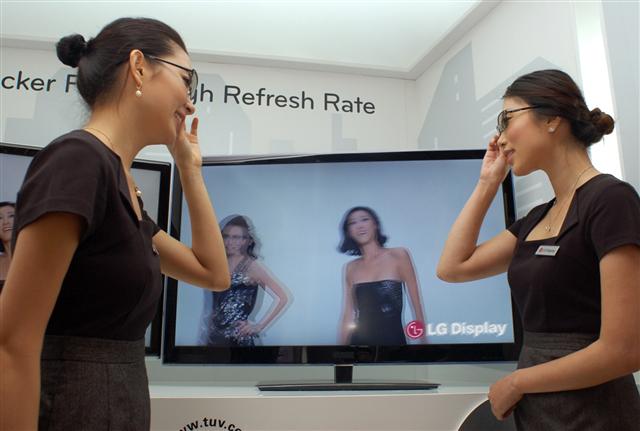 LG Display said its film patterned retarder (FPR, polarized glasses type) 3D technology can eliminate problems associated with shutter glass 3D technology such as flicker, cross talk, bulky, battery-operated glasses.
With FPR 3D panels, LG aims to obtain more than 70% share of the 3D TV LCD market in 2011, which would be between 15-20 million units.
Consumers are able to purchase FPR 3D TVs now in China, and soon in the US and Europe.