Foxconn green-tunnel datacenter
Photo: Ninelu Tu, DIGITIMES
Friday 11 July 2014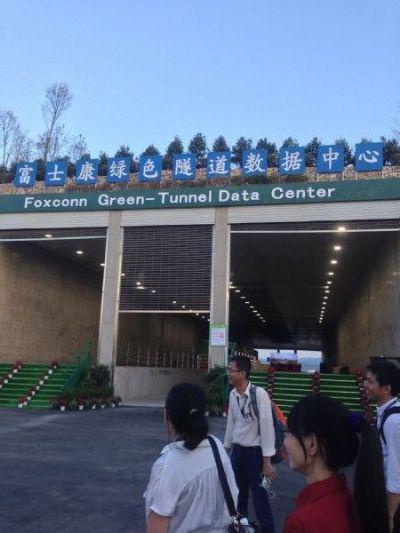 Foxconn has unveiled its fourth-generation eco-friendly industrial park in Guiyang, China featuring a green-tunnel datacenter and facilities for food safety testing, development of glass materials for new applications, education of smart green ecosystem, software/hardware integrated solutions, wastewater treatment technology and discarded handset recycling.
Compared to an average datacenter, Foxconn said its green-tunnel datacenter is able to consume 30-35% less power with designs that combine with information such as wind directions, temperatures, humidity and geology. The green-tunnel datacenter does not need extra air conditioning equipment to achieve such a cooling result.
The tunnel is able to contain 12 container datacenters that feature 504 servers each. Currently, the local government of Guiyang is looking for places to establish two more tunnels.