Nvidia Drive PX 2 automotive supercomputing platform
Photo: Company
Thursday 7 January 2016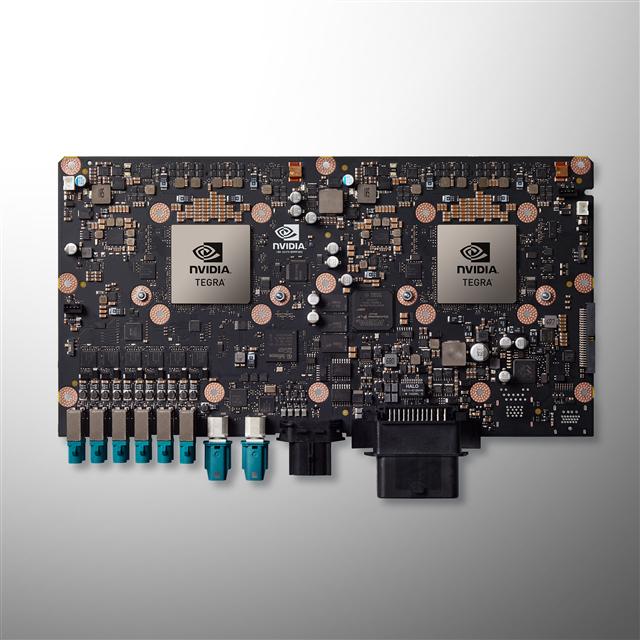 Nvidia has revealed Drive PX 2, an automotive supercomputing platform that processes 24 trillion deep learning operations a second, 10 times the performance of the first-generation Drive PX, now being used by more than 50 companies in the automotive world.
The new Drive PX 2 delivers eight teraflops of processing power. It has the processing power of 150 MacBook Pros, according to the vendor. And it's the size of a lunchbox in contrast to earlier autonomous-driving technology being used today, which takes up the entire trunk of a mid-sized sedan.
Nvidia said Volvo will be the first automaker to deploy Drive PX 2.