Samsung 12-megapixel image sensor
Photo: Company
Tuesday 22 March 2016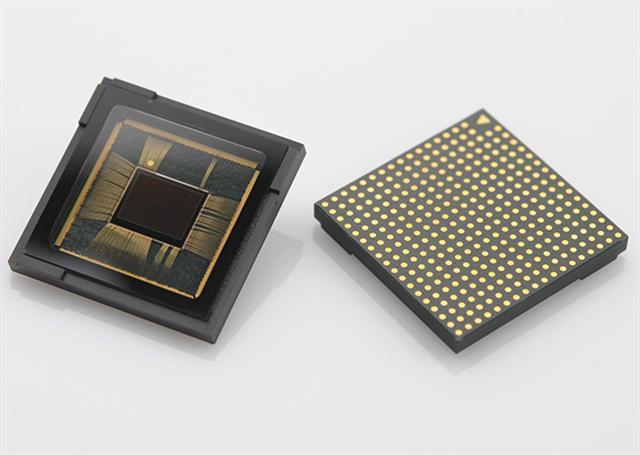 Samsung Electronics has announced a 12-megapixel image sensor for smartphones. Already in mass production, this 1.4 micron-pixel-based image sensor is equipped with Dual Pixel technology that has been reserved for DSLR cameras.

Samsung's new image sensor with Dual Pixel technology employs two photodiodes located on the left and right halves of a pixel, while a conventional image sensor dedicates less than 5% of its pixels, with one photodiode each that converts light particles into measurable photocurrent for phase detection. As each and every pixel of the Dual Pixel image sensor is capable of detecting phase differences of perceived light, significantly faster auto-focus has become possible.
The image sensor has also adopted Samsung's ISOCELL technology, which isolates the photodiodes in each pixel with a physical wall to further reduce color cross talk, maximizing the image sensor's performance.
For top-of-the-line performance while keeping the size to a minimum, the new image sensor is built with cutting-edge chip-stacking technology. The Dual Pixel image sensor stacks a 65nm sensor and 28nm logic chip together to deliver outstanding photo-taking experiences in today's sleek smartphones.