Apple iPhone 7 and 7 Plus
Photo: Company
Thursday 8 September 2016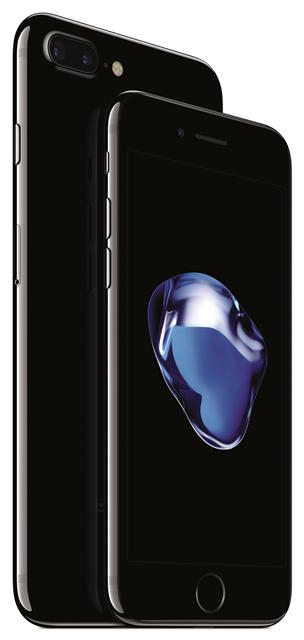 Apple has introduced the iPhone 7 and iPhone 7 Plus. The iPhone 7 series, the first water and dust resistant iPhone, will be available in more than 25 countries beginning September 16.
The iPhone 7 features a 12-megapixel camera with a f/1.8 aperture and 6-element lens. The iPhone 7 Plus features the same 12-megapixel wide angle camera as iPhone 7 and adds a 12-megapixel telephoto camera that together offer optical zoom at two times and up to 10 times digital zoom for photos.
Coming later in 2016, the dual 12-megapixel cameras also enable a new depth-of-field effect, using both cameras on iPhone 7 Plus to capture images, while sophisticated technology including Machine Learning separates the background from the foreground.