HP YunOS Book 10 G1 2-in-1 device
Photo: Company
Tuesday 4 July 2017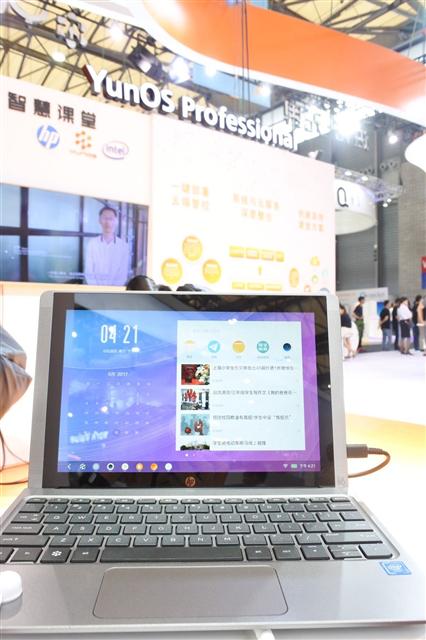 Alibaba and Hewlett-Packard (HP) have announced HP YunOS Book 10 G1 2-in-1 device featuring YunOS operating system developed by Alibaba. The device, unveiled at Mobile World Congress (MWC) Shanghai 2017, will mainly target the education sector.
The HP YunOS Book 10 G1 features a 10.1-inch display, a 5-megapixel camera and Intel's Atom processor. The device will not be selling through the regular retail channel and but through partnership with education units. Currently, Alibaba has partnered with 15 smart classroom software designers to create educational content for the device.
The 2-in-1 device will become available in August in order to catch up with back-to-school season in September. The price for the product has not yet been announced.