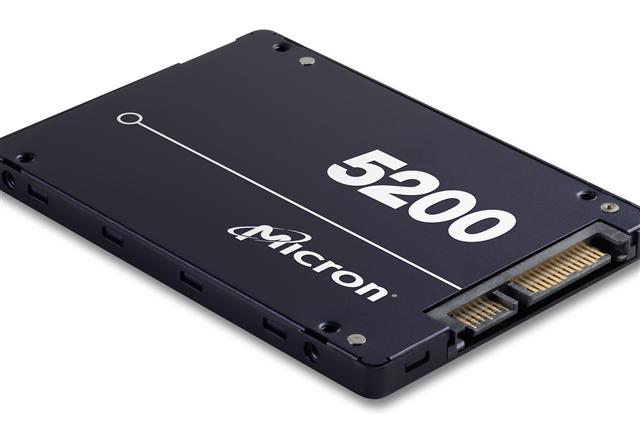 Micron Technology has launched the Micron 5200 series of SATA solid state drives (SSD). Built on Micron's new 64-layer 3D NAND technology, the Micron 5200 series of SSDs offers a SATA platform for virtualized workloads.
The Micron 5200 series is engineered to deliver an enterprise storage solution to replace existing hard drives and legacy SSDs. Micron 5200 SSDs deliver better total cost of ownership and improve data center efficiency through server and storage platform consolidation, reducing IT costs and simplifying infrastructure and maintenance, Micron said.
Micron 5200 SSDs are available now for OEM qualification and for purchase through distributors, such as ASI, Avnet, CDW, Ingram, Microland, WPG-Americas, Synnex and others.